Toronto bids farewell to longtime TSO conductor Peter Oundjian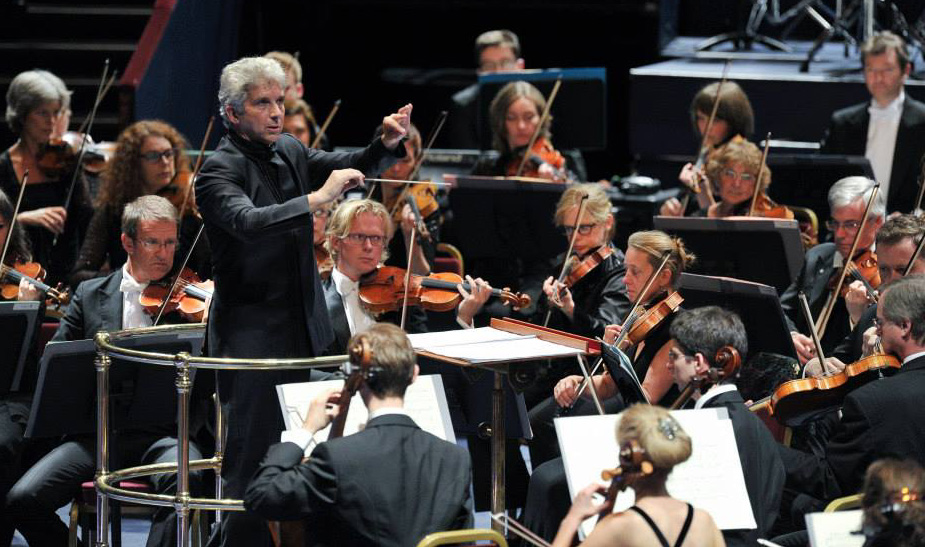 The month of June at the Toronto Symphony Orchestra (TSO) was a long tribute to Peter Oundjian, who was honoured with the title of Conductor Emeritus of the.
Beethoven Symphony 9 is one of the enduring icons of music. On June 28, 29 & 30, Peter Oundjian concluded his 14-year term as Music Director of TSO with the stirring testament to joy and brotherhood. An all-Canadian cast comprising soprano Kirsten MacKinnon, mezzo-soprano Lauren Segal, tenor Andrew Haji, and baritone Tyler Duncan came together with the Toronto Mendelssohn Choir and the Orchestra.
During his tenure at the TSO, Oundjian invigorated the Orchestra with recordings, tours, and innovative programming, as well as extensive audience growth, thereby significantly strengthening the ensemble's presence in the world. A champion of new music, he created the hugely successful New Creations Festival, which for 14 seasons (2005–2018) showcased new Canadian and international orchestral music. He further established the annual Mozart Festival, which also ran for 14 seasons. Highlights of the eight international tours on which he led the TSO include two sold-out appearances at Carnegie Hall, the first performance of a North American orchestra at Reykjavik's Harpa Hall in 2014, and the Orchestra's first-ever performances in Israel, followed by a residency at the Prague Spring International Music Festival, in 2017.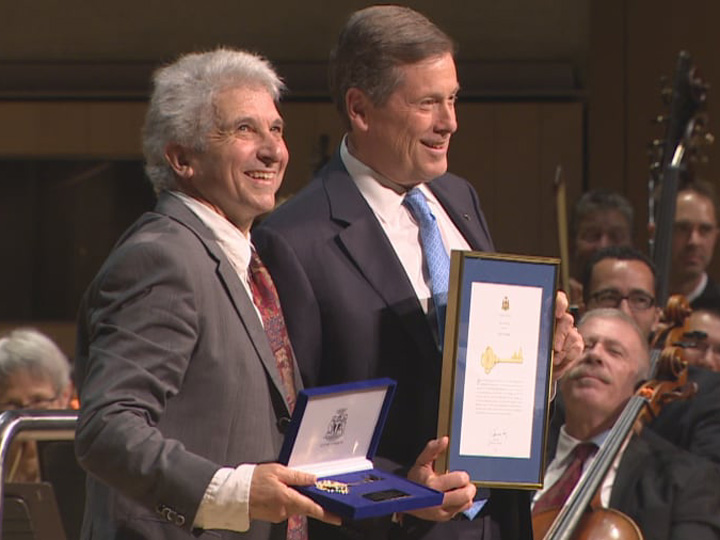 This year, Mayor John Tory presented the Key to the City to seven people selected for their significant contributions to the City of Toronto. Among the seven being honoured was outgoing Toronto Symphony Orchestra Artistic Director Peter Oundjian. According to a statement by the city,  Oundjian was selected for "invigorating the TSO with recordings, tours, and innovative programming during his tenure. He has also found ways to grow the audience and improve appeal of the TSO which has strengthened the ensemble's presence and popularity around the world."
The Key to the City is the highest honour that it can bestow upon on an individual or a group.
A dynamic presence in the music world, Toronto-born conductor Peter Oundjian is renowned for his probing musicality, collaborative spirit, and engaging personality. His association with the Toronto Symphony Orchestra spans more than 30 years—from his début as violin soloist in 1981 and conductor in 1998, and his role as Music Director from 2004 to 2018.
Born in Toronto, Ontario as the youngest of five children from an Armenian father and English mother, Oundjian also claims Scottish ancestry through his maternal grandfather, a Sanderson, and the MacDonell of Glengarry clan.