Jivan Avetisyan's 'Gate to Heaven' to Hit Canadian Theaters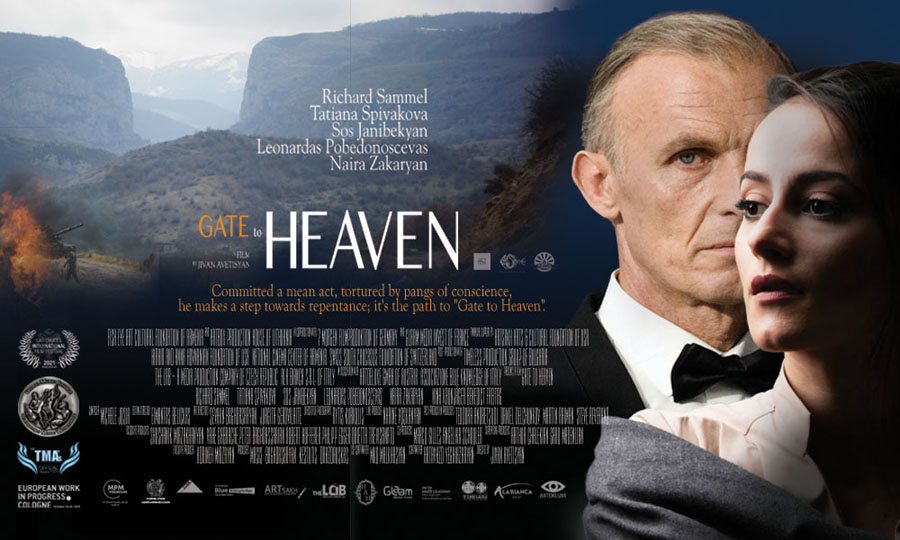 After a long wait, the premiere of Jivan Avetisyan's film 'Gate to Heaven' took place on September 17 at the "Alex" Theater in Los Angeles, with the participation of a crowd of several hundred; the international screenings of the film have now officially started.
You can watch the coverage of the Voice of America by the link below:
https://www.youtube.com/watch?v=ZSTKoZgjwiU

The next places where the film will be screening are:
October 1 – Ghent, Belgium (Studio Skoop)
October 1 – Detroit, MI, USA (Emagine Palladium)
October 8 – Fair Lawn, NJ, USA (St. Leon Armenian Church)
October 10 – Boston, MA, USA (West Newton Cinema)
October 15 – Toronto, Canada (York Cinemas)
October 15 – 21 Montreal, Canada (Cinemas Guzzo, Spheretech)
For the confirmation of your participation in the screenings of mentioned cities and more information please write to the email address of fisheyeart.foundation@gmail.com .
Do not miss these important events. All proceeds from this event will benefit our next film project Revival.
You can also donate to the Revival project at the link below.
https://www.indiegogo.com/command_center/revival-a-film-by-jivan-avetisyan#/orders_and_donations/main
The film tracks the story of German journalist Robert Sternvall who returns to Artsakh after 22 years when the Nagorno Karabakh war reignites. Through his investigation, he meets opera singer Sophia Marti, who is the daughter of Edgar Martirosyan, a man who he abandoned in captivity in 1992. As their romance develops, Robert's guilty conscience catches up.
Filmmaker Jivan Avetisyan has begun production on his latest feature, "Revival" centered around the recent Artsakh War. Avetisyan, whose mission has become to make films about Artsakh  began work on "Revival" back in 2018 with the plot taking place during the 2016 April War. However, after the recent devastating war, he rewrote the script bringing the action to the fall of 2020.