1500 Armenian monuments threatened under Azeri control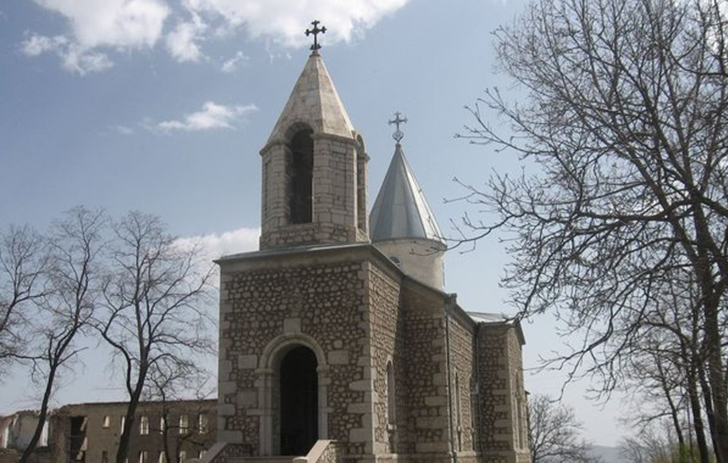 Panarmenian – After the six-week war in Nagorno-Karabakh, at least 1,456 immovable monuments of Armenian history and culture have remained under the control of Azerbaijan, the Artsakh (Karabakh) Ombudsman said in a fresh report on the threats to the Armenian cultural heritage.
The report says 161 monasteries and churches, 591 khachkars, the ancient monuments of Tigranakert, Azokh, Nor Karmiravan, Mirik, numerous fortresses, castles, shrines and other monuments, eight state museums with 19,311 exhibits, as well as private museums of carpets and Armenian drama in Shushi have remained in areas seized by Azerbaijan during hostilities.
The new survey also cites a number of cases of destruction and vandalism of the Armenian cultural heritage during the Azerbaijani-Turkish aggression even after the ceasefire. The Ombudsman has also stressed Azerbaijan's policy of deliberately disseminating disinformation about the Armenian cultural heritage of Artsakh and the "Albanization" of cultural monuments, which is a direct threat to the destruction of the Armenian cultural heritage.
During the recent military hostilities, Azerbaijani forces launched two targeted attacks on the Holy Savior Ghazanchetsots Cathedral in Shushi. After taking control of the city, they destroyed the domes of Saint John the Baptist Church. Azerbaijan earlier "restored" a church by replacing its Armenian inscription with glass art.
Concerns about the preservation of cultural sites in Nagorno-Karabakh are made all the more urgent by the Azerbaijani government's history of systemically destroying indigenous Armenian heritage—acts of both warfare and historical revisionism. The Azerbaijani government has secretly destroyed a striking number of cultural and religious artifacts in the late 20th century. Within Nakhichevan alone, a historically Armenian enclave in Azerbaijan, Azerbaijani forces destroyed at least 89 medieval churches, 5,840 khachkars (Armenian cross stones) and 22,000 historical tombstones between 1997 and 2006.