"With my people, for my people"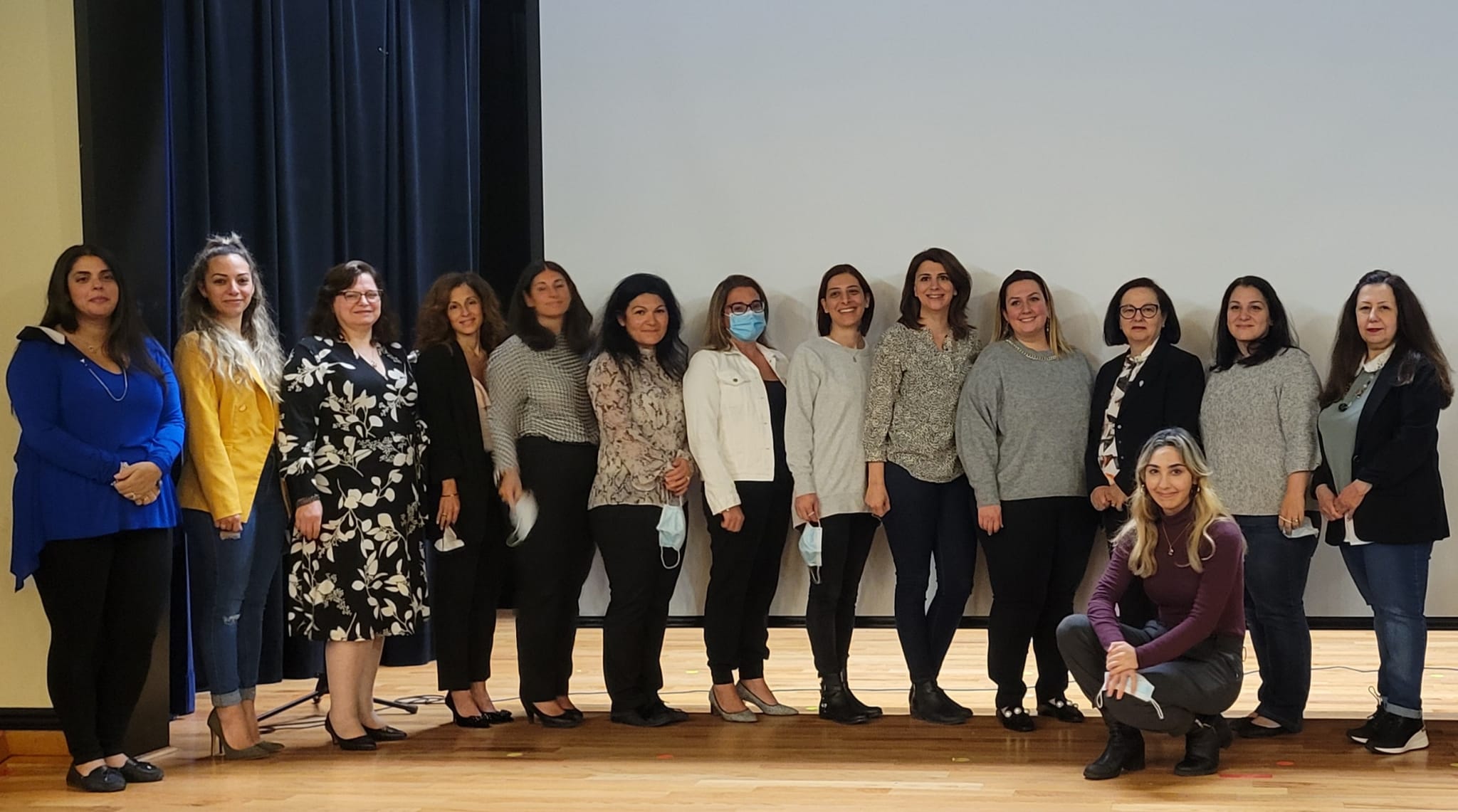 For many years, the Armenian Relief Society has stood by the Armenian people around the world and, as a humanitarian organization, has often supported foreign charities as needed. In order to uncover its vast and prolific work and attract more members, the ARS Montreal Sosse chapter's executive board, following the guidelines of ARS Canada, organized "INVITE A FRIEND" theme night.
Therefore, on the evening of Tuesday, October 5, 2021, the non-members got the opportunity to attend the second member's meeting of the ARS Montreal Sosse chapter, which was held in the Pasdermajian amphitheater of the Sourp Hagop Armenian school.  After the welcome speech, which was given by the chairperson, ungerouhi Tamar Yaghejian Oltaci, ungerouhi Ani Torikian Babikian presented a powerpoint describing the Montreal chapter's many years of work, charitable social services, charitable activities as well as fundraisers, which the attendees followed with great pleasure and interest. Then, the swearing-in ceremony of 13 newcomers took place with godmother ungerouhi Houry Soghomonian Zakarian. Ungerouhi Houry congratulated the new members who eagerly wanted to join and contribute to the mission of the ARS' extended family.
Our motto "With my people, for my people" will continue to flourish with the dedication and encouragement of our members.