Turkey to deploy troops inside Syria's Idlib – Erdogan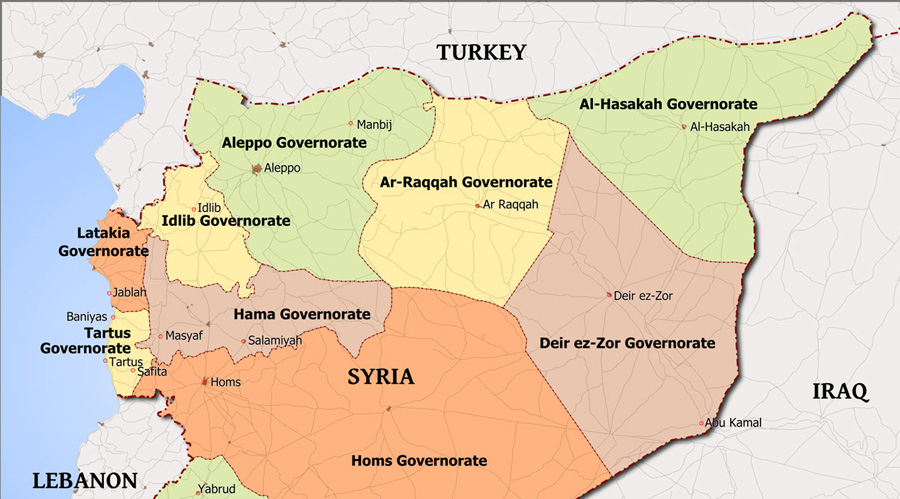 (Reuters) – Turkish President Tayyip Erdogan said on Thursday Turkey will deploy troops in Syria's northern Idlib region as part of a so-called de-escalation agreement brokered by Russia last month.
The "de-escalation" zones, agreed by Turkey, Russia and Iran, would be further discussed in talks with Russian President Vladimir Putin during his trip to Ankara next week, Erdogan said in an interview with Reuters while he was in New York for the annual United Nations General Assembly.
"The de-escalation zone agreement was a promising idea … under which Russians are maintaining security outside Idlib and Turkey will maintain the security inside Idlib region," Erdogan said.
"The task is not easy … With Putin we will discuss additional steps needed to be taken in order to eradicate terrorists once and for all to restore peace."
Iraqi Kurdish authorities have defied growing international pressure to call off a referendum on independence. Iraq's neighbors fear will fuel unrest among their own Kurdish populations and Western allies said it could detract from the fight against Islamic State.
Erdogan said Turkey was considering counter-measures, including imposing sanctions, against Kurdish northern Iraq over the planned referendum.
Turkey has brought forward a cabinet meeting and national security council session to Friday over the referendum, Erdogan said. He said that parliament would also convene for an extraordinary meeting on Saturday.
"Without any further delay we are going to discuss what kind of sanctions should be imposed and when the sanctions will be imposed," he said without elaborating on what they might be.
Turkish troops are also carrying out military exercises near the border and Erdogan said on Saturday the resolution on troop deployment abroad will be submitted to parliament for vote.
Erdogan also said the United States should extradite U.S.-based cleric Fethullah Gulen, whom Erdogan accuses of orchestrating a failed coup in Turkey.
Turkey's ties with the United States are also strained over Washington's support for the Syrian Kurdish YPG militia, which it considers a terrorist group. The YPG has been among the most effective partners on the ground in the U.S.-led fight against the Islamic State militias.
Erdogan warned Washington that a decision to arm YPG Kurdish forces fighting Islamic State in Syria could end up hurting Washington and its allies. Turkey views the YPG as the Syrian extension of the outlawed Kurdistan Workers Party (PKK).
"Turkey and the United States are strategic partners … Washington should not harbor terrorists and they should be extradited to Turkey … Also arming and supporting YPG can harm the United Sates and its friends," Erdogan said.