Statue of Canadian Nurse Sara Corning to be unveiled in Yarmouth in September: Humanitarian who saved orphans during Armenian Genocide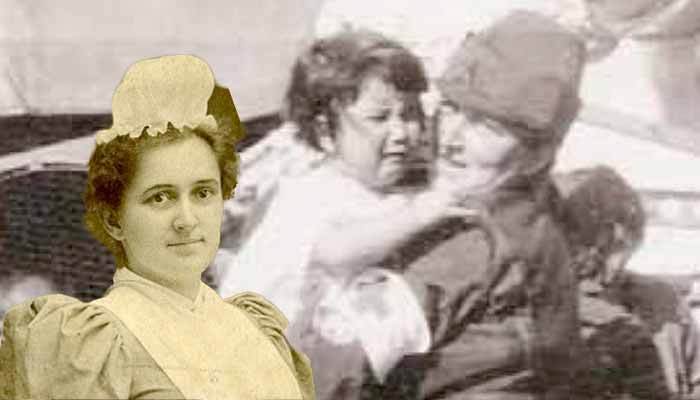 The Sara Corning Society, The Town of Yarmouth, and The Yarmouth County Historical Society have organized the Corning Commemoration Events. The events will commemorate Red Cross nurse, Sara Corning, who served with the Near East Relief organization from 1919 to 1930 in the former Ottoman Empire, Armenia, and Greece.
On Friday, September 13th Staged reading of the play ''Memories of Sara Corning'' will take place at Yarmouth North Baptist Church, 8 Elm St. at 7 PM.
On Saturday, September 14th the Statue-Unveiling Ceremony will take place at the former site of Zion Baptist Church, 27 Parade St. at 1 PM. The same evening Her Excellency Anahit Harutyunyan,
Ambassador of the Republic of Armenia to Canada will be the keynote speaker at the Sara Corning Commemorative Dinner.
Sara Corning graduated from the Mary Hitchcock Hospital School of Nursing in 1899, now part of the Dartmouth-Hitchcock Medical Center in Hanover, NH.  She spent 20 years working in New England before she left at age 47 as a volunteer Red Cross nurse in the Near East. She worked at Hanover Hospital as well as on the Boston Floating Hospital where she also received a graduation certificate. The floating hospital was associated with Tufts Medical in Boston.
In 1917, Sara Corning traveled with the team of doctors, nurses, and other volunteers on the relief train from Boston bringing much-needed disaster assistance to Nova Scotians following the Halifax Explosion of Dec. 6, 1917.  She joined with those helping the injured and dying at the YMCA-makeshift hospital and at Camp Hill Hospital in Halifax. The annual gift of a Nova Scotia Christmas tree in thanks to Boston for their assistance at that time is a tradition which continues to link our communities even to this day – a symbol of lasting friendship.
During eleven years in her overseas service as a Red Cross nurse, Sara was posted at three locations which suffered massive human losses due to genocide – Erivan (Yerevan) Armenia;  Marsovan, Turkey at the first Anatolia College;  and at Smyrna during the massacre of Sept. 1922 when she helped to rescue many children from certain death. She would receive a medal of honor for her humanitarianism from King George II of Greece at a formal ceremony at the Zappeion Hall in Athens in 1923.
In Greece, she managed an orphanage for 1300 children before coming home on leave where she was honored at a tea by nurses at the Portsmouth Naval Hospital in 1924. It is recorded that during her years as a nurse in New England that she was a companion to Ralph Waldo Emerson's elderly daughters and lived in the Emerson house in Concord, MA.
Corning later retired and moved back to her childhood home and died in Yarmouth on May 5, 1969.
The Sara Corning Centre for Genocide Education in the Toronto community has been named in her honor.
A statue of Sara with children is scheduled to be unveiled in Yarmouth in September. The statue has been created by the renowned Armenian-Canadian sculptor/artist from Montreal, Garen Bedrossian at his Yerevan studio in Armenia.  Amazingly the statue will travel back to Sara's birthplace along the same route she first traveled to Armenia where her Near East Relief service began in 1919 a century ago. The generous donors of the statue are Simon and Maral Hasserjian from Toronto.