See Touching Theatrical Version of Chris Cornell's 'The Promise' Video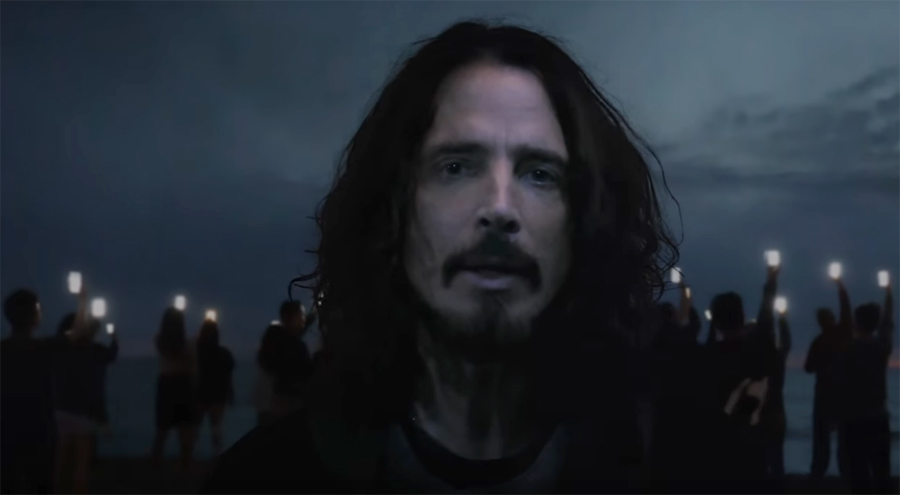 In June, what turned out be Chris Cornell's final video was released. A collaboration with video director Meiert Avis, he and Cornell worked on "The Promise," which Cornell had written and recorded for the 2016 film of the same name that addresses the Armenian genocide. Now, a theatrical version of the video has been released.
In the previous official version, directors Stefan Smith and Avis used actual footage of refugees fleeing war-torn cities as Cornell's acoustic-driven song plays. Cornell died by suicide one month prior to the video's release. The new theatrical version features a different song arrangement and footage from the film interwoven with new footage featuring Cornell. While it includes Cornell's pretty acoustic guitar melodies, it's also piano-led and there are additional orchestral touches.
In the new clip, the late Cornell is seen playing guitar, tracking vocals and observing the orchestra as they perform in the studio. He's also seen singing the touching lyrics, flanked by a sea of people in the shadows carrying lights.
"It's from the perspective of someone singing to an older family member who is no longer around but was kind of a mentor," Cornell told Rolling Stone of the song's lyrics prior to the film's U.S. release. "And it's a concept that ties into what he learned about the preciousness of photographs of loved ones to people who had suffered during the genocide, a feeling among those who were affected that transcends age. It shows that a promise was made to the older generation and then telling them that they're the inspiration."
Cornell donated all proceeds from the song to the International Rescue Committee, a charity that responds to humanitarian crises by helping to restore health, education and economic wellbeing, among other things, to people stricken by conflict.