Quebec election: Sylvia Baronian is the CAQ candidate in La Pinière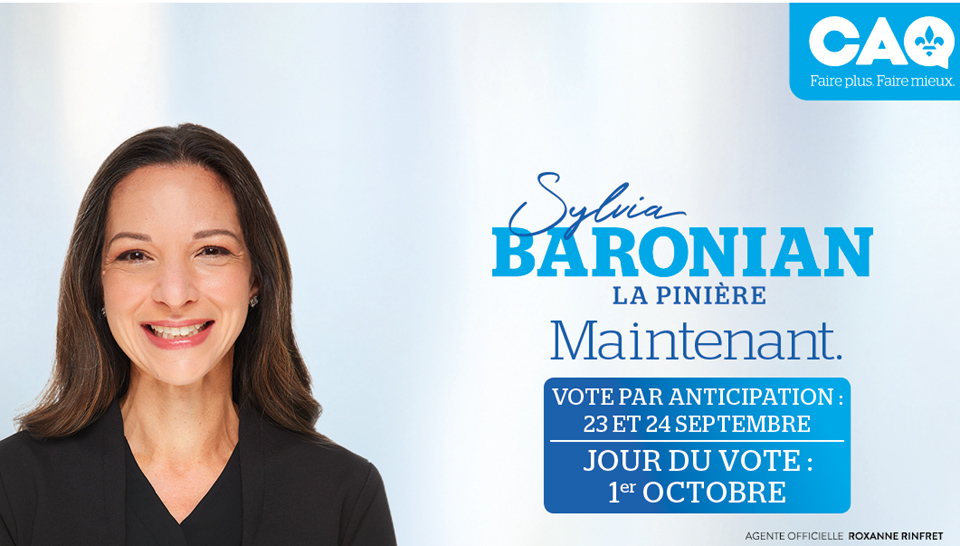 The 42nd Quebec general election is scheduled for October 1, 2018 to elect members to the National Assembly of Quebec.
The Quebec parties are gearing up in preparation for a day that will shape the province's political landscape for the next four years. The Liberal Party of Quebec (PLQ), Coalition for Quebec's Future (CAQ), Solidarity Quebec (QS), Quebec Party (PQ) and Green Party of Quebec (PVQ) are currently all in full election mode. Quebec is the second-largest Canadian province with a population of 8.2 million.
Sylvia Baronian is the CAQ candidate in La Piniere electoral district. Sylvia Baronian has over 25 years of experience in retailing, finance, and call centre agent training. She has worked for Crédit La Baie d'Hudson, GE Money in Montreal and Capital One. Sylvia has a B.A. in industrial relations, a graduate certificate in management and a masters' degree in leadership education. Born in Québec from an Armenian father and an Italian mother, Sylvia Baronian is married and has two daughters. She is fully engaged in her community. And most recently, she has become involved in Brossard's Youth Center, as a member of its board of directors.