Protest held outside EU Delegation office in Yerevan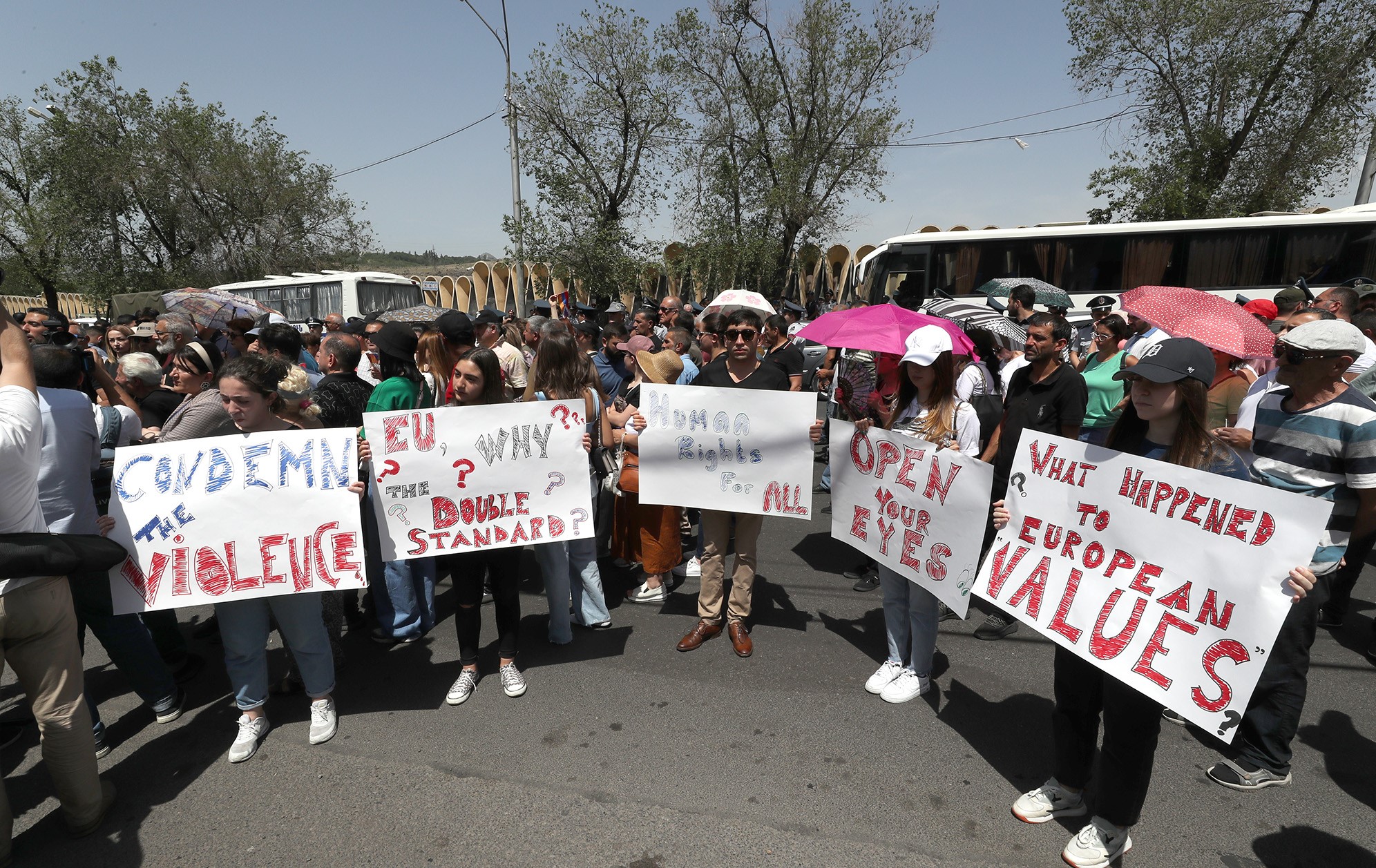 Opposition demonstrators demanding Nikol Pashinyan's resignation staged a protest outside the office of the European Union Delegation in Armenia on Tuesday.
They urged the EU to condemn police brutality against protesters at Friday's clashes.
Opposition Hayastan bloc MP Aram Vardevanyan highlighted that police officers used stun grenades during the peaceful protest at the intersection of Demirchyan and Proshyan Streets near the EU Delegation office in downtown Yerevan on June 3.
"This is another shameful incident under the current government. The police used grenades in front of the office of the EU Delegation in Armenia, but the most surprising thing is that the European diplomatic mission remains silent," Vardevanyan said.
The lawmaker read out a letter from the two opposition parliamentary factions to EU Ambassador Andrea Wiktorin, expressing hope that the envoy would properly respond to police violence.
The MP also pointed out a number of violations of the rights of media representatives and citizens during the demonstrations.
Another Hayastan MP Anna Grigoryan also accused the European Union of turning a blind eye to violence against opposition supporters.
"We have gathered here to ask the ambassador to eventually decide whether she supports the European values, democracy, rule of law or Nikol's government in Armenia. It is time for you to orient yourself so that Armenian society understands what functions you perform here," she said.