On the recent false statements of the former President of the Public Council of the Republic of Armenia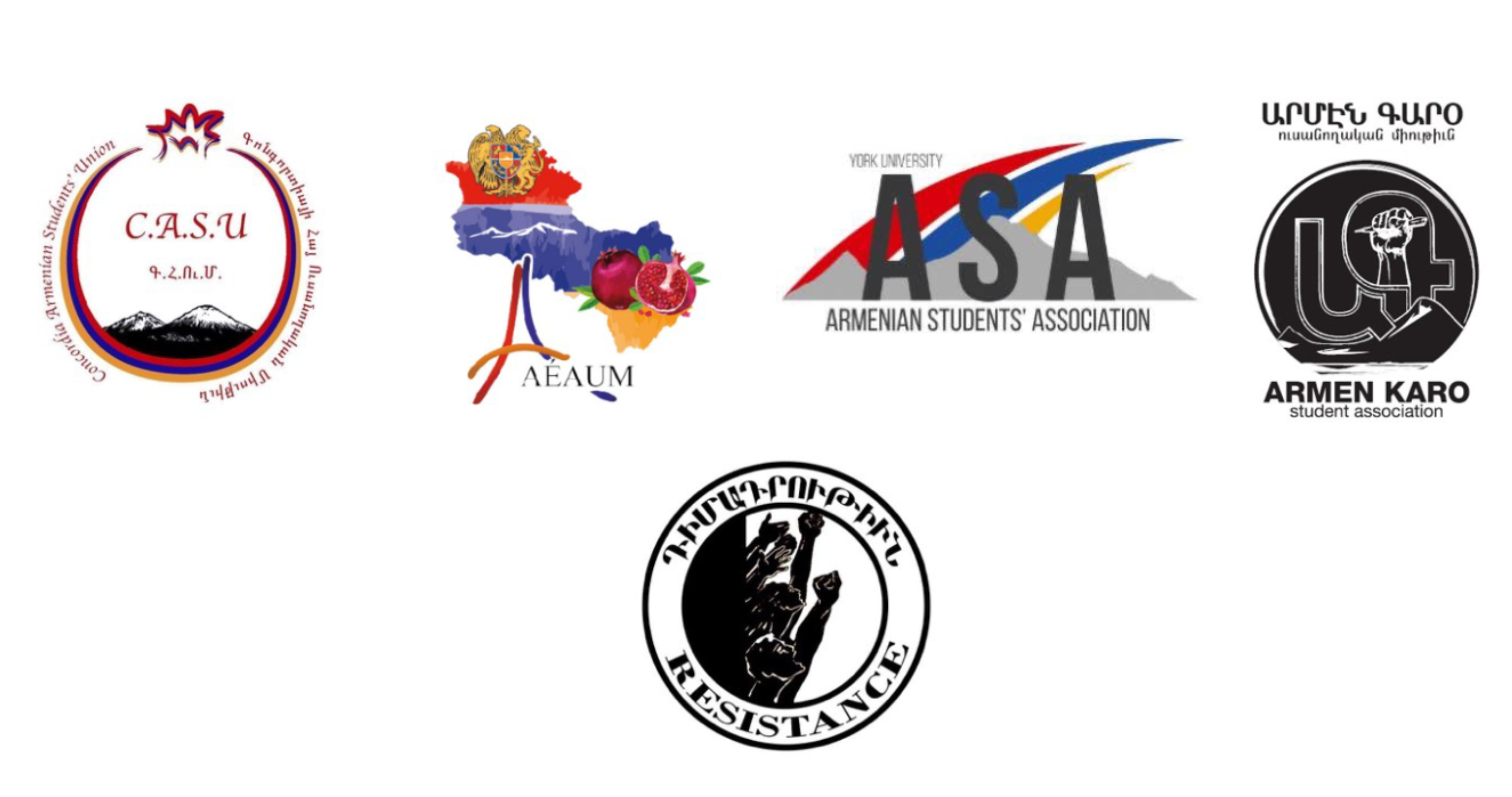 It is a disgrace that the former representative of that office is spreading lies against Canada's Armenian Student Associations. On May 6, Mr. Safaryan stated "Does anyone know how many patriotic young Armenians [from Canada's ASAs] came to defend Artsakh during the 44-day war?"
It is needless to say that Mr Safaryan's comments are inappropriate and portray the Canadian-Armenian Youth as Turkish flag burners. His comments do not meet the threshold to be answered, but here is a summary of the Armenian Student Associations' contributions to our Statehood.
– Until November 8, 2020, the Armenian Student Associations have helped the Canadian-Armenian community to raise more than $1,000,000 for Artsakh.
– In October 2020, the Armenian Student Associations helped the Armenian National Committee of Canada (ANCC) to suspend the sales of Canadian-build WESCAM cameras on the Turkish Bayraktar TB-2.
– Armenian students raised awareness of the Artsakh conflict in major Canadian mass media reports and helped Canadian academics write about the conflict in different major Canadian think-tanks.
– In March 2021, the Armenian Student Associations successfully canceled the official event hosting the Turkish Ambassador in Canada about the conflict, inside one of the biggest universities in Canada.
– In April 2021, the Armenian Student Associations contributed to the lobbying efforts to put a full embargo on all arms deals between Canada and Turkey.
Concerning the direct participation of the Armenian Diaspora during the war alongside the Defense forces of Artsakh, it would be more appropriate for M. Safaryan to ask his beloved ruling party, the "Civil Contract", how many of their members, who constantly had and still have a defeatist discourse, actually participated in the last 44-day War.
We, the Armenian Student Associations of Canada, call on the former representative of the office of the Public Council not to spread absolute lies against the Armenian student community of Canada and we call on M. Safaryan to stop inciting hate and division.
#ZartnirLao
Armenian Students Association of University of Montreal (AÉAUM),
Armenian Students Association of York University,
Concordia Armenian Student Union (CASU),
ARF Armen Karo Student Association (AKOM)