On Armenia's Independence Day, ANCC Urges the Canadian Government to Establish an Embassy in Yerevan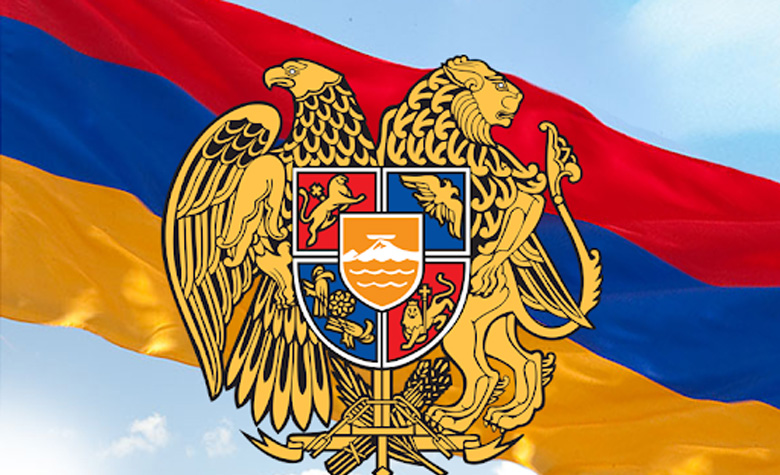 OTTAWA (September 21, 2020) – Today, the Armenian National Committee of Canada (ANCC) joins Armenians in Canada and around the world in celebrating the 29th anniversary of the Republic of Armenia.
After seventy years of Soviet domination and subjugation, on September 21st, 1991, the people of Armenia declared their independence, paving the way for today's strong and viable republic that stands as a bastion of peace, democracy and increasing prosperity.
Armenia first gained its independence on May 28th 1918, during the harrowing days of the Armenian Genocide. Against great odds, the First Republic established itself as a safe haven to many Armenians escaping the genocide perpetrated by the Ottoman Turkish Empire. Despite losing its sovereignty to the Soviet Union in December 1920, the First Republic formed the territorial and judicial basis for the modern-day Armenian Republic.
"After suffering a tumultuous history of genocide, persecution and foreign rule, the independence of the Republic of Armenia in 1991 was a strong testament to the Armenian people's resilience, hope and strong resolve" said Hrag Darakdjian, Co-President of the ANCC.
"And over the past 29 years, despite continuous aggression from neighboring Azerbaijan and Turkey, Armenia has established itself as democratically strong nation-state, making considerable strides in international diplomacy and leaving a promising mark on the global stage as an up-and-coming market" said Shahen Mirakian, Co-President of the ANCC.
Soon after Armenia gained independence, Canada became one of the first nations to recognize its sovereignty from the Soviet Union and on January 31st, 1992, formal relations were established between the two nations. However, even though Armenia maintains a full Embassy in Ottawa since 1995, to this day, Canada remains the only G7 country without an embassy in Yerevan.
  The ANCC welcomes last year's significant increase in trade volume between the two nations and Canada's recent pledge of over $260,000 in COVID-19 relief to Armenia and remains committed to advocating for stronger ties between the countries on all fronts.
Since 1992 and especially after Prime Minister Justin Trudeau's historic visit to Yerevan in 2018, diplomatic relations between Ottawa and Yerevan have gradually become deeper and stronger, characterized by cordial political relations, increasing trade links and very strong and robust people-to-people ties.
"As we continue advancing the already strong relations between Canada and Armenia, we urge our government to establish a Canadian Embassy in Yerevan that will undoubtedly enhance the bilateral ties and result in deeper and more comprehensive trade relations between the two countries" concluded Darakdjian and Mirakian.