Naregatsi Folk Instruments Orchestra performs in Rome, Paris, Geneva and Istanbul
On September 9th, Naregatsi Folk Instruments Orchestra under the artistic supervision of composer and tar player Artem Khachatur had a fabulous concert during the closing ceremony of the Salento International Film Festival in Tricase, Italy.
The Orchestra provided a great opportunity for those present to enjoy the unique Armenian folk music in the open air.
Lilit Makunts, Minister of Culture of the Republic of Armenia, was also among the numerous official guests, who later wrote on her Facebook page: "The Naregatsi Orchestra in Italy… The concert that lasted for about 2 hours enchanted the residents of Salento, and their reaction after every performance of our musicians was an occasion of extra pride. "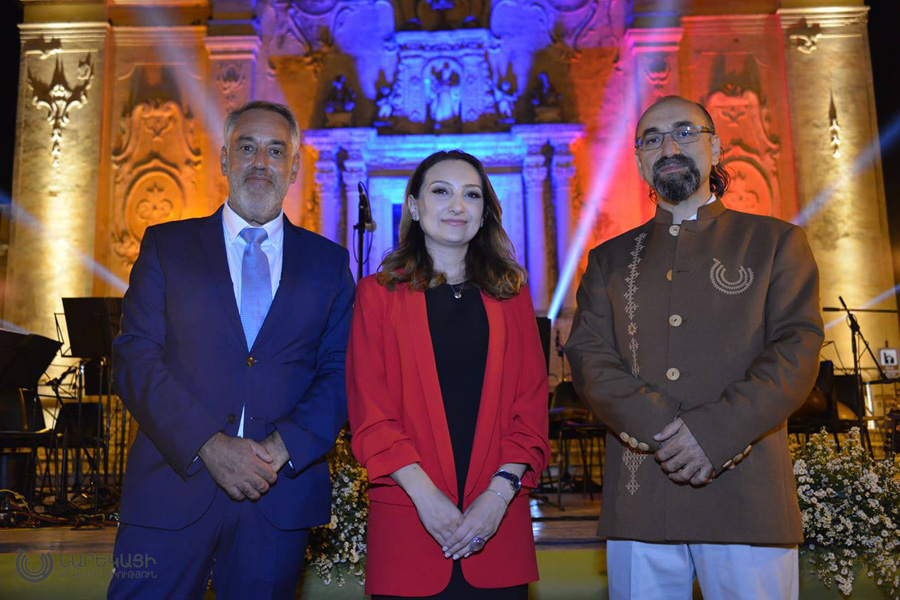 The Salento Festival has become an international event thanks to its "touring" concept and was first launched in 2004 by Luigi Campanile. It is held in many cities around the world, as Yerevan, Moscow, London, Hong Kong, Los Angeles, and more.
At the end of the concert Nareg Hartounian, founder of the Naregatsi Art Institute, welcomed the guests in Italian, pleasantly surprising the audience.
-It is a great honor for us to perform for you here today. We are glad to have the opportunity to spread the Armenian culture. This invitation was made by Luigi Campanile, the founder of the Salento Film Festival, who has been implementing the screening of the festival films in our Yerevan Center for three years now. His invitation served as a basis for our concert tour from Istanbul to Geneva.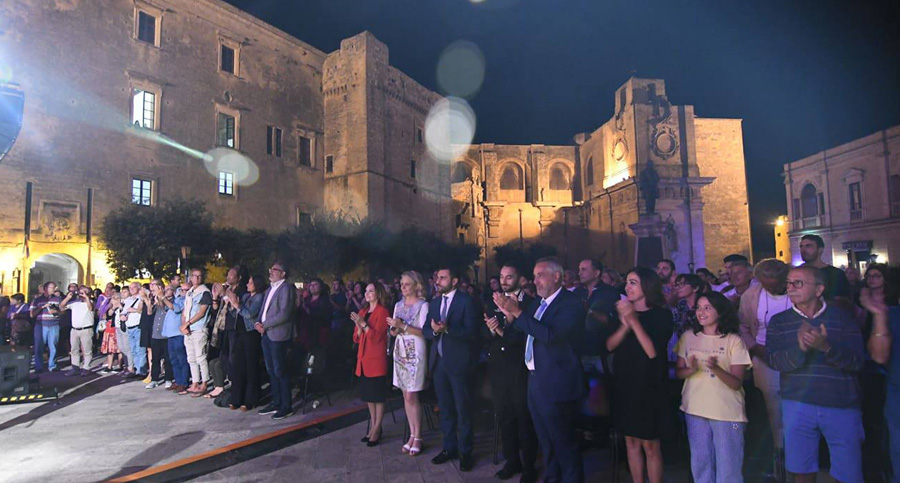 We have brought a special gift from our homeland. The Naregatsi Art Institute has a unique gift – a small cross-stone with NAI logo combining the blessing and culture of the Lord. With this gift, we bestow on Luigi the title of "Ambassador of Armenian Culture", because you are one of those who are working hard to disseminate our culture, – said NAI Founder Nareg Hartounian.
On September 10th, Naregatsi Folk Instruments had a concert in the hall of the Church of Saint Nicholas of Tolentino of Rome, Italy.
The Orchestra gave concerts and performed with folk instruments in Geneva, Paris, Alfortville, Milan, Rome, Tricase and Istanbul.՚
Naregatsi Folk Instruments Orchestra was founded in 2008. The Orchestra is under the supervision of Naregatsi Art Institute.
Naregatsi Art Institute (NAI) is a non-profit organization that was established and currently operates on purely charitable bases.
Founded in the USA by philanthropist Nareg Hartounian in the year 2000, the Institute has branches in Yerevan and Shoushi.
Named after Saint Gregory of Narek, the NAI's principle mission is to preserve and promote Armenian art, culture and spiritual values.