Lebanon's Honorary Consul in Fresno Harry Nadjarian is working to establish a sister city relationship between Fresno and the mainly Armenian-populated city of Ainjar in Lebanon as his first undertaking since being named to the position in late March.
Nadjarian, who has been an active member and supporter of the Armenian-American community for decades and has taken a leadership and philanthropic role in advancing educational programs and organizations devoted to empowering young Armenians to further the Armenian Cause, has already kicked off the sister city process and for this purpose he traveled to Beirut this week.
Nadjarian met with His Holiness Aram I, Catholicos of the Great House of Cilicia in Antelias and presented the sister city plan to the pontiff. He also provided perspective and thoughts about issues related to the California Armenian community to the Catholicos.
On Thursday, Nadjarian held a second meeting with Aram I, this time accompanied by Lebanon's Ambassador to Argentina, Johnny Ibrahim, who was until recently Lebanon's Consul General to Los Angeles.
The same day Nadjarian hosted a delegation representing the Armenian community of Lebanon comprised of Parliament Member Hagop Pakradouni, Bourdj Hammoud Mayor Mardig Boghossian and Ainjar Mayor Vartges Khoshian, who were presented with the plans for the Fresno-Ainjar Sister City program. In addition to Ibrahim, the governor of Lebanon's Bekaa Valley Kamal Abu and Lebanon's Consul General to Los Angeles Mirna Khawly were attended the meeting.
According to sources, the City of Fresno has already expressed its support for the Sister City program,
To advance the project, Nadjarian has reached out to long-time Los Angeles community activist Sevak Khachadourian for him to lead and assemble a committee of well-known Fresno leaders. Khachadourian has accepted Nadjarian's invitation and has already begun fielding candidates to serve on the body.
Ainjar is a town in Lebanon located in the Bekaa Valley. The population is consists almost entirely of Armenians. Ainjar was resettled in 1939 with several thousand Armenian refugees from the Musa Dagh (Iskenderoun region in Syria). Its neighborhoods are named after the six villages of Musa Dagh: Haji Hababli, Kabusia, Vakif, Khodr, BekYoghun Oluk and Bitias.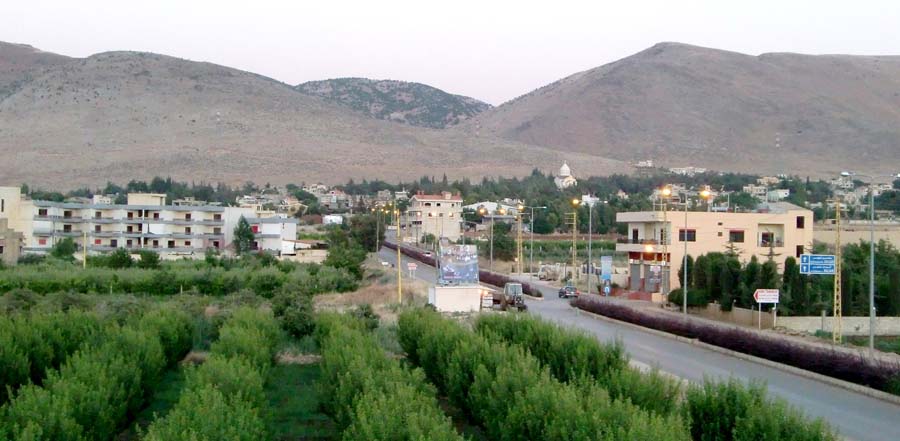 Founded during the Umayyad period under Caliph Walid Ibn Abd Al-Malak (705-715), the city of Ainjar bears outstanding witness to the Umayyad civilization. Anjar is an example of an inland commercial centre, at the crossroads of two important routes: one leading from Beirut to Damascus and the other crossing the Bekaa and leading from Homs to Tiberiade. The site of this ancient city was only discovered by archaeologists at the end of the 1940s.