International recognition of Artsakh's independence is "means to stop mass human rights violations" – FM Ghazaryan Save Share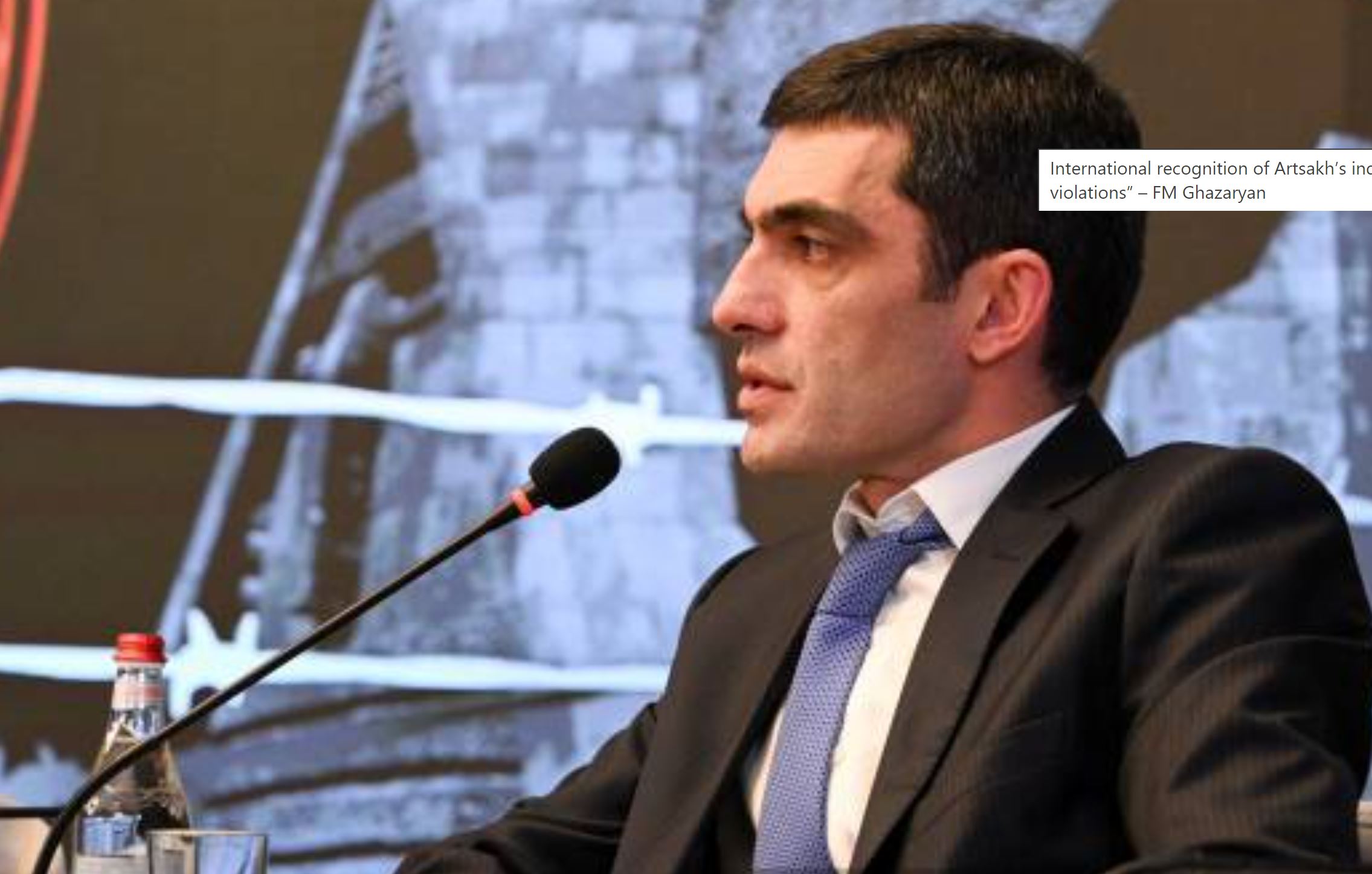 A legal international recognition of Artsakh has always been and remains relevant among the priorities of Artsakh's foreign policy, the Foreign Minister of Artsakh Sergey Ghazaryan said at a seminar.
He said the legal, political and historical grounds for an international recognition are more than sufficient. "Artsakh's path of self-determination and independence is fully in line with international law and the legal norms of the USSR. 32 years ago, declaring independence was the only way to ensure the existence of the people of Artsakh. And on December 10, in 1991, the people of Artsakh exercised their right to self-determination. Afterwards, Azerbaijan resorted to attempting to solve the conflict by force for three times, trying to forcefully suppress the right to self-determination of the people of Artsakh, in violation of requirements of international law and the UN charter," Ghazaryan said.
Even in times of relative peace Azerbaijan consistently engaged in a policy of aggravating ethnic hatred and discrimination.
"At the same time, for 30 years Baku continuously sabotaged all attempts by international mediators aimed at settling the Azerbaijani-Karabakhi conflict based on international norms, namely of the OSCE Minks Group Co-chairing countries, every time abandoning in the last moment the agreements on compromise solution which were achieved earlier," Ghazaryan said.
The current blockade of the Lachin corridor, which began over 70 days ago, is another example of Azerbaijan's policy of ethnic cleansing, he added.
FM Ghazaryan also commented on the recent International Court of Justice ruling ordering Azerbaijan to "take all steps at its disposal" to ensure unimpeded movement of persons, vehicles and cargo along the Lachin Corridor in both directions. He said the ruling also confirms that Azerbaijan is engaged in discriminatory policy and recorded that it is inciting racial hate against Armenians.
"The court's conclusions allow to describe Azerbaijan's policy, including the blockade of Artsakh, as a manifestation of deliberate discriminatory actions by the Azerbaijani authorities. The recognition of the independence of Artsakh by the international community is a means to stop the mass and regular violations of the rights of the people of Artsakh," the foreign minister said.