Horizon Weekly Exclusive Interview with composer and Naghash Ensemble founder John Hodian – Video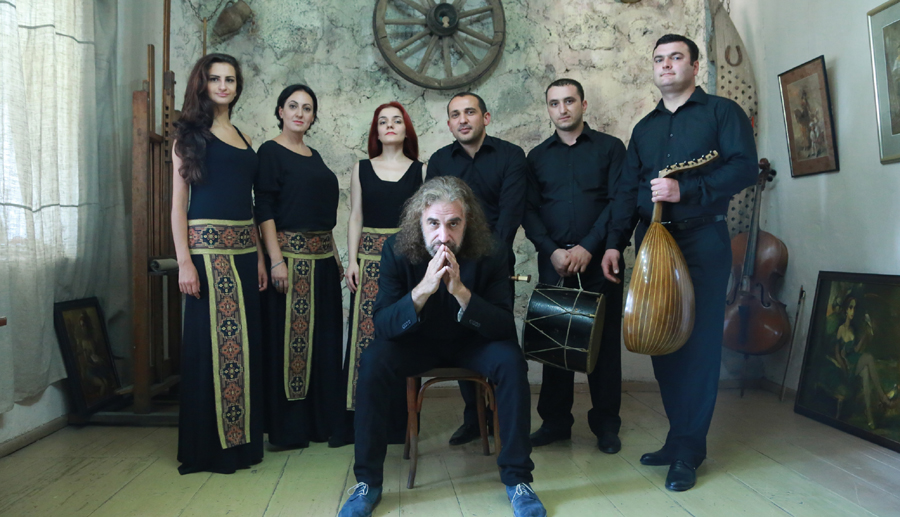 John Hodian is a composer, conductor, and pianist who has worked in a wide variety of idioms—from classical to jazz, rock to rap, and traditional to avant-garde theater. Hodian's music has been heard in numerous feature films, dance pieces, chamber music ensembles, stage dramas, music-theater. Over the past 15 years he has scored over 250 documentary films and won the New York Emmy Award for "Best Music for a Documentary".
Hodian received Masters degrees in composition and conducting at The Philadelphia College for the Performing Arts. John also spent several summers at the Naropa Institute in Boulder, Colorado where he studied piano and improvisation with Art Lande, Ralph Towner as well as literature and poetry with Allen Ginsburg and William Burroughs.
As a descendent of genocide survivors, Hodian was raised in Philadelphia and New York and now living in Los Angeles and sometimes Berlin and Yerevan, can absolutely relate with Mkrtich Naghash, the soul of the Naghash Ensemble, who was a priest first and foremost and his poetry was an outgrowth of his sermons. His words are both profound and simple, conversational and poetic.
Interview conducted by Dania Ohanian.