Former Armenian POW recalls brutal treatment in Azerbaijan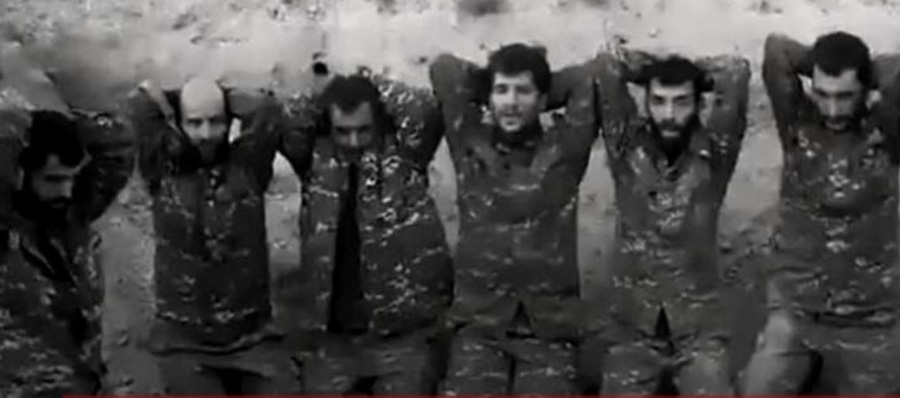 Panarmenian – Former Armenian prisoners of war who have already returned home have revealed details about the brutal treatment of the Armenians held by Azerbaijan after the 44-day war in fall 2020, the BBC says in an article.
Hakob Hovhannisyan, a slender young man with a wide smile on his face, asked not to disclose his real name and added: "If by saying anything I can harm the guys who are there, I would prefer not to say anything…"
Hakob and his fellow servicemen were surrounded in Mataghis on October 2 and taken captive 20 days later.
"We were confident that they would line us up and kill us. Each of us had a grenade to blow ourselves up," Hakob recalls. "But we could not die like heroes. When they took us prisoner, we were even surprised that they didn't do anything to us. On the contrary, they gave us water and treated us to cigarettes. But when they took us to Baku, they started beating us right out of the vehicle."
At first, Hakob ended up in the military police department in the Azerbaijani capital: "There were bunks, but we were handcuffed to a radiator, I remained chained all the time. At first there was another PoW in the cell, but he was taken away soon, and I was left alone. The beatings continued for four days – every two hours, as if on schedule."
On the fifth day, Hakob was transferred to the State Security Service of Azerbaijan, where even more brutal beatings awaited him.
"Every day we were questioned and beaten again, but more severely than in the military police. On October 29 we were being transported to a prison for 40 minutes, and they beat us all the way."