Farm-to-Bottle: New Campaign to help grape farmers in Armenia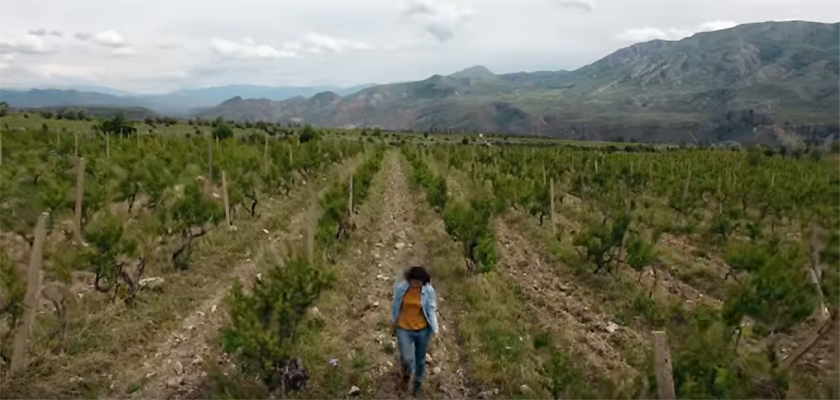 Wine has been made in Armenia for over 6000 years. Today, the wine industry is flourishing, but local farmers are being left behind. ONEArmenia is partnering with Semina Consulting to invest in the grape farmers that live in Vayots Dzor. Farm-to-Bottle will provide three farmers with training that will enable them to grow quality grapes and produce quality wine, in addition to building tasting rooms that will empower them to harness their entrepreneurial spirit and market the wines they produce.
Each farmer will be given the tools and means to produce up to 2000 bottles of their own wine within the first year. The wine can be sold at an average of $5-7 which would provide each farmer with a average annual income of $12,000, with the national average being $4,200.  Considering they currently sell one kilo of grapes for approximately 50 cents, their annual income will be significantly increased.
The tasting rooms, called Wine Cubes, will become destinations for tourists traveling to Armenia. As the farmers progress, they will be able to expand beyond just one room; they will have the opportunity to establish their own wineries. The success of this campaign would mean three new and unique wineries in Vayots Dzor, increasing tourism to the region and boosting local economies in addition to establishing Armenia as a wine enthusiast's travel destination.
The farmers on the ground in Armenia are ready to enter the wine industry as serious players, are you ready to help them?
Donate now
https://onearmenia.org/campaign/?utm_source=1.+Master+List&utm_campaign=6d8a187bad-FtB+week+2%3A+FAQs&utm_medium=email&utm_term=0_f237c8b4c9-6d8a187bad-281206557