Embassy of the Republic of Armenia participated at an event dedicated to the 150th anniversary of Canada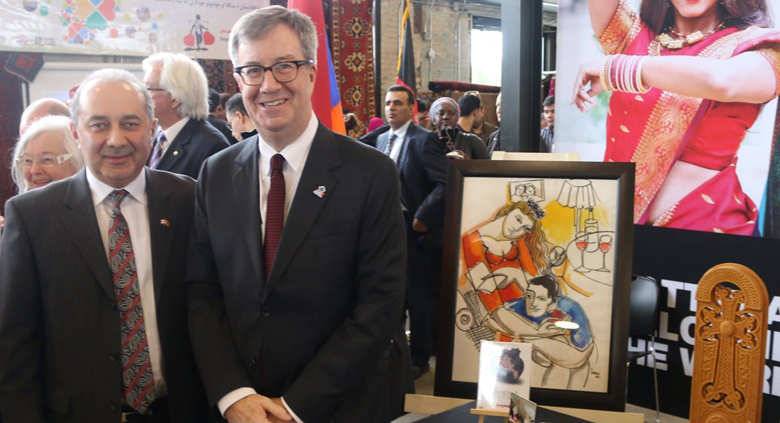 Ambassador Armen Yeganian with Ottawa mayor Jim Watson
On April 11th, the Embassy of the Republic of Armenia, with the sponsorship of Armenian Relief Society Sevan chapter, took part in the Ottawa Diplomatic Association: Fundraising Food and Beverage Cultural Event, as a part of the Ottawa Welcomes the World series celebrating Canada 150.
The Armenian Embassy was one of the sixteen Embassies to take part in the event.
During the event His Worship Jim Watson, Mayor of Ottawa, visited the Armenian pavilion, where he learned about the achievements of the Armenian people in culture and arts. Mayor Watson spoke highly of the quality of Armenian presentation.
Throughout the event hundreds of guests who visited the Armenian pavilion were given the opportunity to learn about Armenian culture as well as cuisine and had the chance to sample traditional Armenian desserts.