Dutch MPs Of Turkish Descent Accused Of Being Traitors By Turkish Newspaper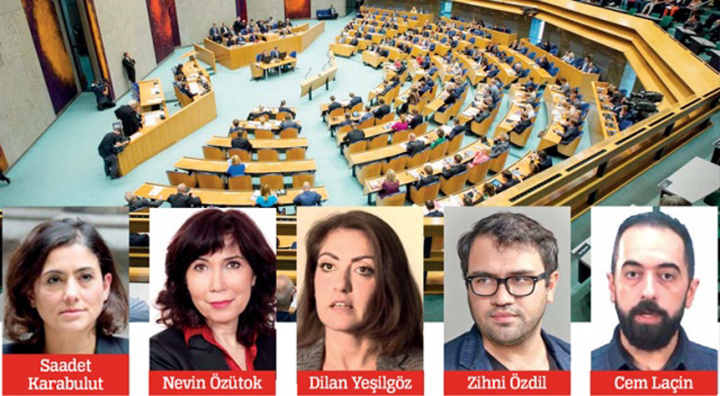 The Hague (AFP) – Accusations of treason levelled by a Turkish newspaper at five Dutch MPs of Turkish descent for voting to recognise the massacre of Armenians under the Ottoman Empire as genocide provoked a strong backlash in The Netherlands on Monday.
Dutch lawmakers overwhelmingly voted on Thursday in favour of a proposal that the country's parliament refer to the massacre as "the Armenian genocide" — a move strongly condemned by Ankara.
Turkish pro-government newspaper Sabah on Saturday said "the five MPs showed again that they are against Turkey" by supporting the "scandalous decision".
Dutch parliamentary speaker Khadija Arib responded on Sunday, saying that "threatening or inciting threats in reaction to people expressing their opinion in unacceptable".
"It has no place in a democracy or an open and free society such as ours," Arib was quoted Monday by De Volkskrant newspaper as saying, adding that "it is called freedom of speech".
Another pro-government newspaper, Yeni Akit, labelled the five lawmakers "degenerates" on Sunday.
Since then, the lawmakers — two from the Socialist Party, two from the environmental GreenLeft party and one from the Liberal VVD party — have reported receiving threats and hate mail.
"The era of intimidation and demonisation is over," Zihni Ozdil, one of the GreenLeft MPs, told the Algemeen Dagblad tabloid.
"I do not feel totally targeted by these kind of people. I am Dutch," said Dilan Yesilgoz of the VVD, who arrived in the Netherlands as a refugee in 1984.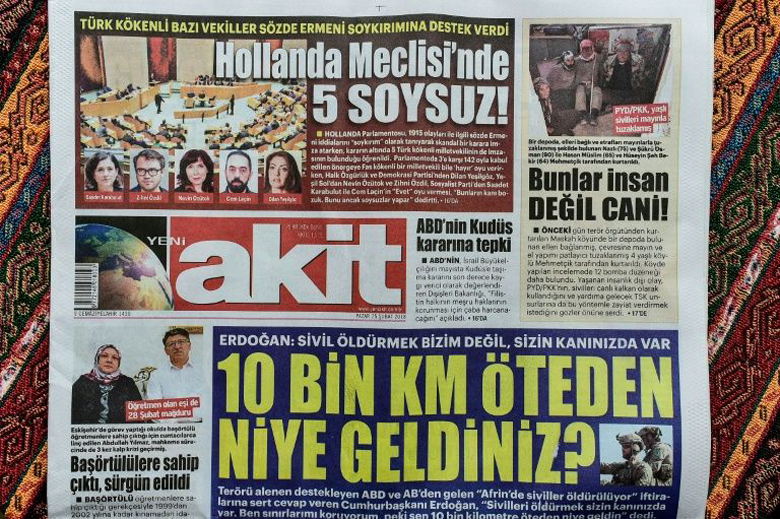 The front of Turkey's pro-government newspaper Akit, with a headline that reads "Five bastards at the Dutch parliament!"