Domingo Hindoyan announced as new chief conductor of Royal Liverpool Philharmonic Orchestra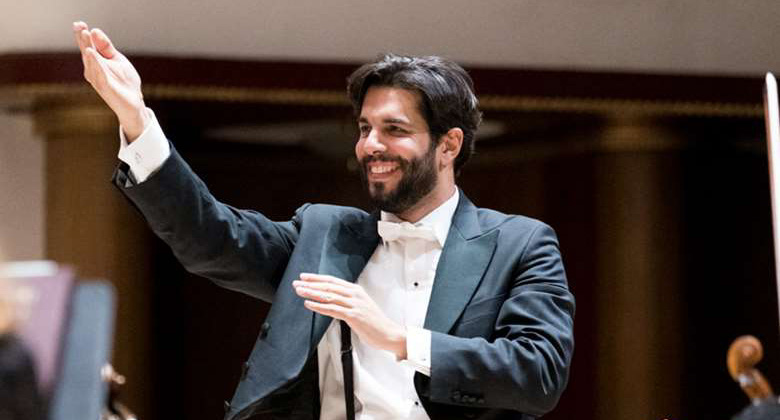 Domingo Hindoyan has been announced as the new chief conductor of the Royal Liverpool Philharmonic Orchestra (RLPO), starting in 2021, Classic FM reports.
The Venezuelan conductor will step into the post as Vasily Petrenkotakes on the role of music director at Royal Philharmonic Orchestra in London.
Venezuelan Armenian conductor Domingo Hindoyan is currently Principal Guest Conductor of the Polish National Radio Symphony Orchestra. He has worked with many leading orchestras, including the Philharmonia Orchestra, London Philharmonic Orchestra, The Metropolitan Opera and Vienna State Opera, as well as the Simón Bolívar Symphony Orchestra.
He began his music studies as a violinist and learned in the El Sistema programme in Venezuela before studying the violin and conducting at the Haute École de Musique de Genève. In 2013 he became first assistant to Daniel Barenboim at the Deutsche Staatsoper Berlin.
In one of his interviews, Hindoyan talket about his Armenian origin. "In 2005 I was accepted into Daniel Barenboim's "West-Eastern Divan Orchestra". I met Barenboim in a concert where he was conducting the Chicago Symphony Orchestra at Lucerne Festival. He asked me about my origins, my last name is Armenian, my mother was born in Aleppo, Syria in an Armenian family. At that moment I could play something for him because I had taken my violin trying to look like a musician from the orchestra and to be allowed to enter the rehearsal. He offered me to play with his orchestra".