Canadian Armenian photographer Yousef Karsh was among first officially naturalized citizens of Canada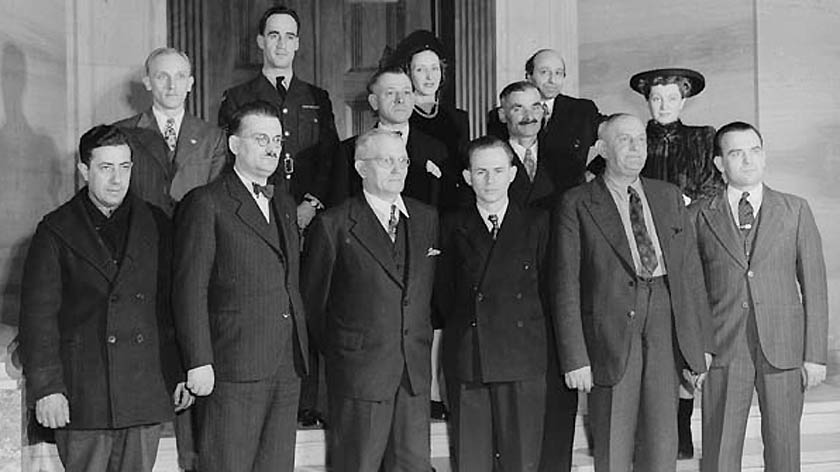 Canadian citizenship has only existed since 1947. Before then, all Canadians were considered British subjects. This is a photo of the first officially naturalized citizens of Canada after a ceremony at the Supreme Court of Canada building in Ottawa on January 3, 1947. (Front row: l.-r.:) Naif Hanna Azar from Palestine, Jerzy Wladyslaw Meier from Poland, Louis Edmon Brodbeck from Switzerland, Joachim Heinrich Hellmen from Germany, Jacko Hrushkowsky from Russia, and Anton Justinik from Yugoslavia. (Back row: l.-r.:) Zigurd Larsen from Norway, Sgt. Maurice Labrosse from Canada, Joseph Litvinchuk, Roumania, Mrs. Labrosse from Scotland, Nestor Rakowitza from Roumania and Yousuf Karsh from Armenia with Mrs. Helen Sawicka from Poland. Yousef Karsh was an internationally-renowned, Ottawa-based portrait photographer.
Photo: Chris Lund, National Film Board of Canada. Library and Archives Canada PA-129262.