Canadian-Armenian Harout Manougian receives Master's degree from Harvard Kennedy School of Government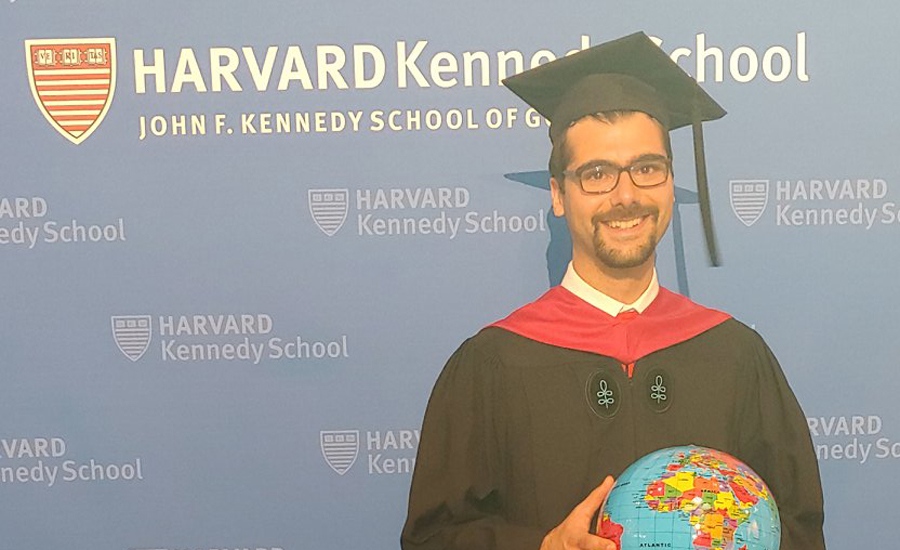 (Horizon Weekly) – Long time Canadian-Armenian community activist Harout Manougian has earned a master's degree of public administration from John F. Kennedy School of Government at Harvard University.
Harout completed a two-year Master in Public Administration degree as part of a career transition from power systems engineering to election administration and regulation. During his eight years at Hydro One, Harout was also elected as a school board trustee at the Toronto District School Board. With a technology background from the University of Waterloo (B.A.Sc. '08, M.Eng. '09), he is particularly interested in the areas of cybersecurity, data privacy, and foreign agent use of Internet media. Harout served as a board member with the Ranked Ballot Initiative of Toronto (RaBIT) and submitted a brief to the Parliamentary Committee on Electoral Reform (ERRE). In 2017, he served as an election observer in Armenia as they transitioned from a presidential to a parliamentary system.
in 2012, during Toronto District School Board by-elections Harout Manougian won over 18 per cent of the vote with 974 ballots, to represent Ward 17, Don Valley East.
Manougian has been involved with youth leadership activities for years. He has been a board member of Armenian Youth Federation of Canada and served as a board member of Armenian National committee of Toronto.
The John F. Kennedy School of Government at Harvard University is a public policy and public administration school, of Harvard University in Cambridge, Massachusetts, United States.