ARS Canada "With the People, For the People" in Armenia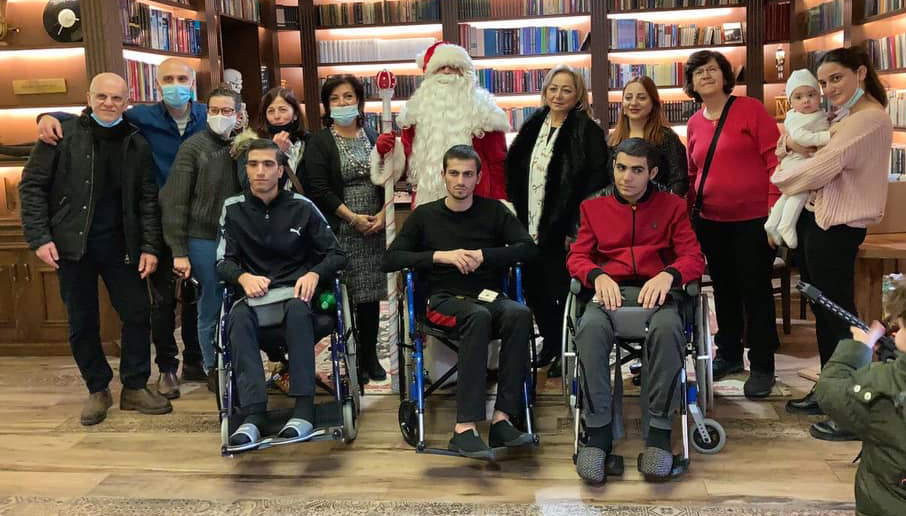 Armenian Relief Society (ARS) Canada member ungeroohi Iren Telemian visited Armenia in December and had filed the following report:
"I had an opportunity to visit Armenia during the month of December 2020 and see, first-hand, the activities and the immense amount of work that the Armenian Relief Society is doing in Armenia and Artsakh.
Living in the diaspora, it is very difficult to imagine what our people are going through and what difficulties they are facing every day. ARS has always been where there is a need, and nowadays our homeland needs our help more than ever. The ARS members are doing their utmost to help people in need.
I visited the ARS office in Yerevan and saw how our ungeroohiner (members) are implementing ARS programs. They are visiting different villages outside of Yerevan and meeting families who lost their homes in Artsakh. ARS is implementing the "Stand with an Artsakh Family" and "Amanor" programs, by handing these families cash to support them during the cold months of winter.
In addition, while I was there, ARS Armenia got in touch with " Hyreniki bashdbani verakangnoghakan kendron" and arranged a gathering to give Christmas gifts to fallen wounded soldiers' children on behalf of ARS Canada. We were able to have those children come to the center on Dec. 21 and receive a gift from Santa. I watched as the children received their gifts with smiles on their faces and tears in their mother's eyes, as they observed their children's happiness.
We couldn't arrange all this without help of our ungeroohiner in the ARS office. You can't imagine what our ungeroohiner are going through these days. They spend most of their time in the office, where there is a lot of paperwork and logistical work to be arranged, and the rest of the time they are visiting families in need. I would like to especially thank ungeroohiner Hamesd Sassounian (ARS Central Executive Representative) , Marineh Hampartzoumyan (ARS Armenia Executive Chair), Mrs. Nara ( Rep. from Verakangnoghakan kedron) and all the other ungeroohiner who work tirelessly and helped arrange the Christmas gift exchange. "