Armenian National Committee of Europe hails the verdict against author of anti-Armenian calls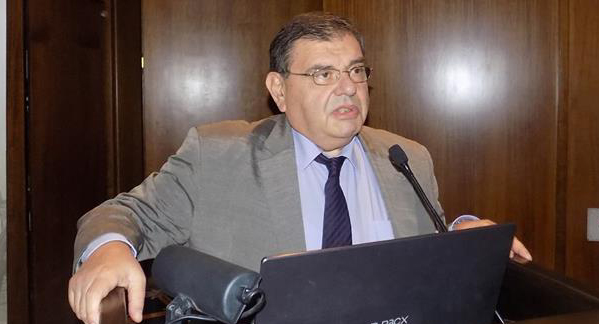 The Armenian National Committee of Europe hails the verdict of the Court of the Netherlands against Ilham Ashkin, chairman of the TurkishAzerbaijani cultural union in The Hague. Chairman of the Committee Gaspar Karapetyan made an announcement saying "The announcement "Karabakh will be the grave of Armenians" has no place in Europe, in the Netherlands. It's a clear message to those who advocate violence and hatred in Switzerland, Netherlands or elsewhere. We have to be cautious over this issue. No Azerbaijani or Turk can make such antiArmenian calls under the pretext of freedom of speech. We can congratulate our partners in Netherlands for bringing this issue to the court and finding a solution to that", Karapetyan said.
The trial of Ilham Askin, chairman of the Turkish Azerbaijani Cultural Association in the Hague took place on March 3 in the city of Almelo in the Netherlands. As "Armenpress" was informed from the Federation of Armenian Organizations of the Netherlands (FAON) Askin is prosecuted for having chanted "Karabakh will be the grave of the Armenians" during a Turkish rally in Almelo. With this statement, according to the prosecutor, he has incited violence against and has insulted a group of people because of their Armenian origin. O
On 1 June 2014 a Turkish demonstration took place in Almelo, against the Genocide memorial erected on the churchyard of the Armenian Apostolic Church in that city. The Armenian community, namely the Federation of Armenian Organisations in the Netherlands (FAON) and Dutch Armenian Committee for Justice and Democracy (Hay Tad) had 첰led a police report against the statements made during that demonstration.
The Court of Netherlands found Ilham Askin guilty.