Armenian Museum to host 'Forced into Genocide' talk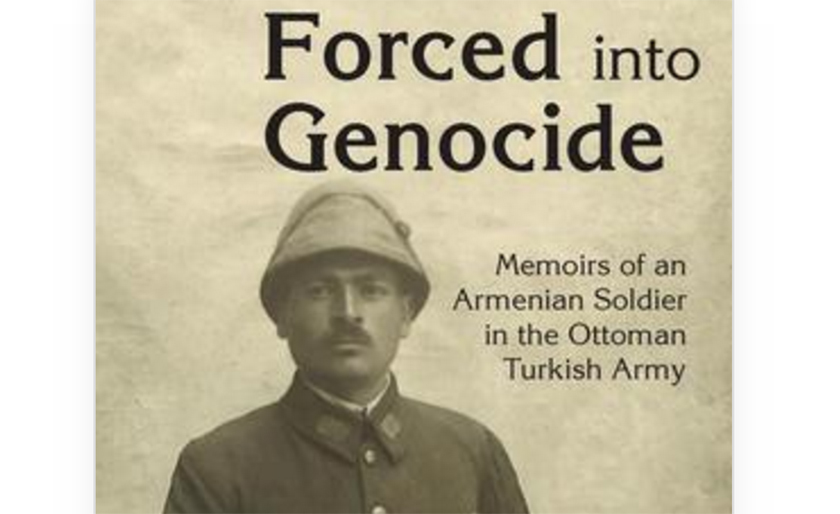 Boston – Adrienne Alexanian will present her father Yervant Edward Alexanian's memoir, "Forced into Genocide: Memoirs of an Armenian Soldier in the Ottoman Turkish Army," at 7:30 p.m. May 18, at the Armenian Museum of America, 65 Main St., Watertown, Massachusett. The program is by the Armenian Assembly of America, the Armenian Cultural Foundation, the Armenian General Benevolent Union New England District, the Armenian Museum of America, Project SAVE Armenian Photograph Archives and the National Association for Armenian Studies and Research.
"Forced into Genocide" was published by Transaction Publishers and features an introduction by Professor Sergio LaPorta, of Fresno State, and a foreword by genocide expert Professor Israel Charny. Alexanian, who served as the editor of her father's previously untranslated and unpublished memoir, is a 2010 recipient of the Ellis Island Medal and an educator. "Forced into Genocide" will be available for purchase the night of the program.
The memoir recalls Alexanian's experiences in the center of the Armenian Genocide. Born in Sivas (Sebastia), Yervant Alexanian survived the Hamidean Massacres of the 1890s. Like other Armenians of his generation, he was an eyewitness to the massacre and dislocation of his family and fellow countrymen in Ottoman Turkey during World War I. Alexanian was conscripted into the Turkish army—but unlike others so conscripted, he survived.
Alexanian was forced to become an onlooker while he watched the atrocities unfold. From his position, Alexanian was able to document the genocide of his people in his journals and diaries, and offer readers a look into the motivations and actions of Turkish military officials as they committed the atrocities. His story continues after the war, through Europe and finally to America, where he was able to start anew with fellow survivors.