Armenian Lawmakers barred from entering Armenian church of Baku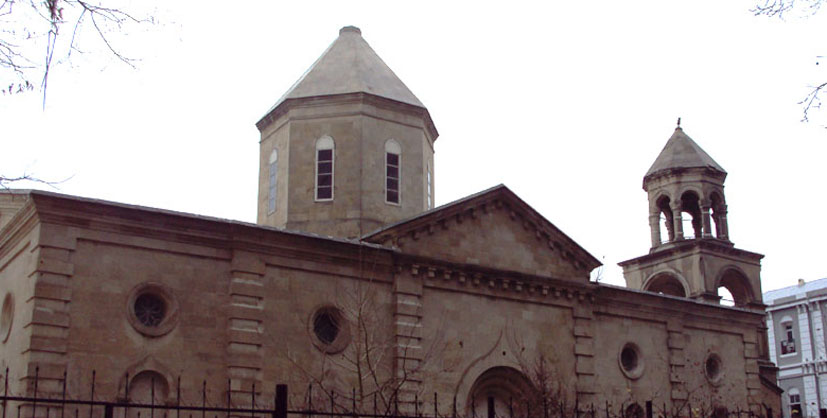 PanARMENIAN – Lawmakers Armen Ashotyan and Mane Tandilyan were unable to enter the Armenian church of Baku, Azerbaijan, the parliament's standing committee on foreign relations said in a Facebook post.
"Today, the non-functioning Armenian church belongs to the library of the President of Azerbaijan. The church and the building are closed. Our representatives could not enter the church," the committee said.
A photo of the building posted online shows that the crosses have been removed from the tops of church domes.
British journalist and writer Thomas de Waal said in his 2003 book "Black Garden" that the church "remains a gutted shell eleven years after it was burned in December 1989; the cross has been removed from the belfry, now used as a pool hall." He also wrote that it remains the only visible Armenian monument in Baku.
Ashotyan and Tandilian were attending the session of Euronest Parliamentary Assembly in the Azerbaijani capital.
Saint Gregory the Illuminator Church, commonly referred to as the Armenian Church of Baku is a former Armenian Apostolic church near Fountains Square in central Baku, Azerbaijan. Completed in 1869 it was one of the two Armenian churches in Baku to survive the Soviet anti-religious campaign and the Karabakh conflict and the 1990 pogrom and expulsion of Baku Armenians when it was looted. It is the only Armenian monument to stand in Baku.