ANCC Western Region Representatives Attend MP Terry Beech's Nomination Event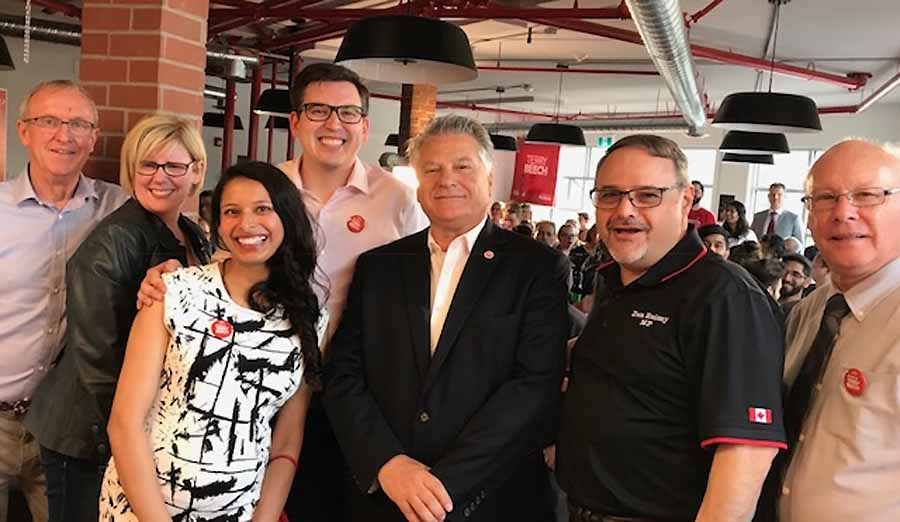 Vancouver – On Thursday, July 5th, ANCC Western Region representatives, Vahe Andonian, Meghrig Soulahian and Titar Kochkerian attended the nomination event of MP Terry Beech of Burnaby North-Seymour. Mr. Beech who was first elected to parliament in October 2015, currently serves as the Parliamentary Secretary to the Minister of Fisheries, Oceans and the Canadian Coast Guard.
Canada's Minister of Justice and Attorney General, the Honourable Jody Wilson-Raybould, Minister of Defence, the Honourable Harjit Singh Sajjan, Minister of Public Services and Procurement, the Honourable Carla Qualtrough and several parliamentarians, including MP Dan Ruimy, MP Ken Hardie and MP Gordie Hogg were also present at the event.
During and after the event, ANCC representatives had the opportunity to converse with the ministers and parliamentarians in attendance, where they discussed a wide range of issues regarding current affairs in the Republic of Armenia and the Republic of Artsakh, Canada's refugee sponsorship program, issues pertaining to the local Armenian community's of BC and the upcoming Canadian parliamentary elections.