ANCC Western Region Representative meets with Prime Minister Trudeau and MP Beech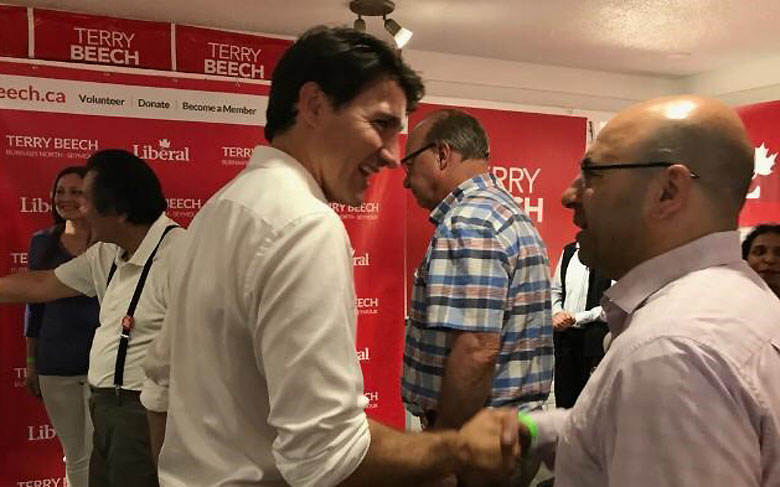 On Saturday June 1st, on invitation from Liberal MP Terry Beech (Burnaby North – Seymour), Armenian National Committee of Canada (ANCC) Western Region representative Hagop Deragopian attended  an intimate gathering for friends and supporters at Beech's newly opened campaign office, highlighted by the attendance of special guest Prime Minister Justin Trudeau.
During the event, the ANCC rep was able to spend some time with the PM, thanking him for visiting Armenia and supporting Armenia's democracy, and reminding him of the Artsakh self determination struggle.
He also invited the Prime Minister to visit the Armenian Community Centres in Vancouver as well as in Toronto and Montreal during the upcoming election campaign.
MP Beech expressed regret at being unavailable for this year's Armenian Genocide commemoration in Vancouver, but pledged to make up for it with a visit to the Armenian Community Centre during the summer recess from parliament.
The event was a reminder that the October Federal elections are in sight, and that all parties have started gearing up for the contest.