A new orchestra is born — in Shoushi!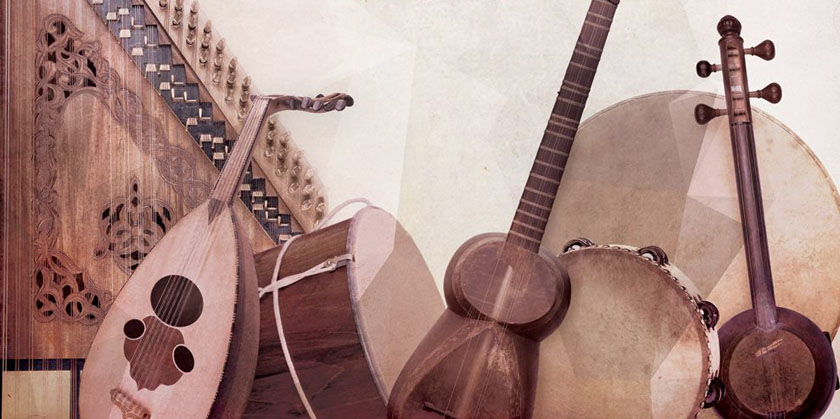 Naregatsi Art Institute (NAI ) Shoushi Center has a newly formed Armenian folk instruments Naregatsi Shoushi Orchestra.
The Orchestra is in need of the following instruments: santur, qanun, tar, duduk, shvi, blul, dhol, kopal dhol, dap, oud, bambir (big), bambir (small), tympani and music stands.
NAI will be grateful for any kind of assistance in obtaining the necessary folk instruments.
Naregatsi Art Institute (NAI) is a non-profit art organization established in 2000, with headquarters in Yerevan and an educational art center in Shushi. It is founded by philanthropist Nareg Hartounian, with the essential assistance of his brother Saro Hartounian and their beloved and now late father Garabed Hartounian. Named after Saint Gregory of Narek, the NAI's main mission is to preserve and promote Armenian art, culture and spiritual values.
In 2005, thanks to the noteworthy efforts of Nareg Haroutunian, the "Naregatsi" Folk Ensemble was created. From the very beginning, all pedagogical and concert-related work and activities were financed by himself, with concert tours so far including different provinces of Armenia5 Artsakh as well as Europe.
The following year "Naregatsi" art centre was established in Shoushi. This center is made up of 12 art classes specializing in a variety of subjects, attended free of cost by more than 100 children.
Naregatsi Art Institute Shushi Center was launched in September, 2006. The Center's objective is to contribute to the cultural recovery of the city which was destroyed and is faced with enormous difficulties, as a result of the war. The NAI Shushi Center aims to be a link between all artists and art lovers in the region, by implementing educational programs designed for the upbringing of the new generation with the Armenian spirit as well as with the acknowledgement and appraisement of cultural and national values, and by enabling the young people to create freely and to benefit from professional orientation in the arts.
Contact Info:
Naregatsi Art Institute Yerevan
Vardanants 16/1
+374 10 580105
barev@naregatsi.org
Naregatsi Art Institute Shushi, Artsakh
6 Mouratsan St
+374 477 31466
shushi@naregatsi.org
For online donations click here:Donate to Naregatsi Art Institute