26-year-old Armenian-American elected to Michigan State House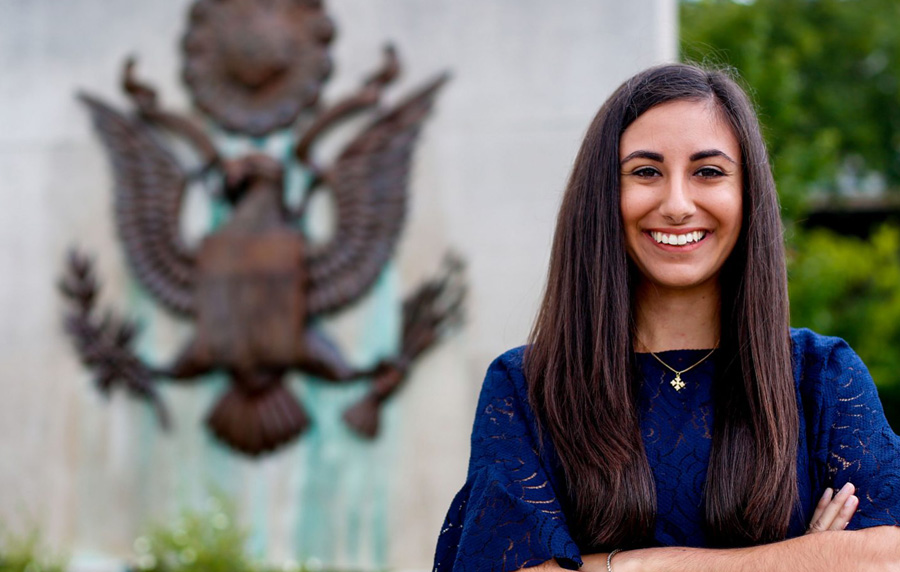 DETROIT – A 26-year-old Armenian-American, a former U.S. State Department worker, won the Michigan State House District 40 seat. Birmingham resident and Democrat Mari Manoogian defeated Republican David Wolkinson in the Nov. 6 election.
"Today, after 15 months of campaigning across every corner of this district, I'm honored to have earned my neighbors' trust to serve as the next State Representative for Michigan's 40th district." Manoogian said in a victory post.
Manoogian is a great-grandchild of survivors of the Armenian Genocide from Sepastia and Keghi on her mother's side, and Yerzinga and Keghi on her father's side. Her family settled in Metro Detroit, where her mother's family owned small businesses, and Monroe, Mich, where her father's family rented a farm.
After graduating from Seaholm High School, Manoogian attended George Washington University's Elliott School of International Affairs and received her bachelor's degree in international affairs and security policy. She earned her master's degree in global communication and international law and organizations, also from the Elliott School.
During graduate school, Manoogian was a digital engagement manager at the U.S Department of State, and a business consultant to the International Olympic Committee during the 2016 Summer Olympic Games in Rio de Janeiro, Brazil. While in college, she interned for then-Congressman John Dingell (D-Mich.) and U.S. Ambassador to the United Nations Samantha Power.