'United we stand' – acting PM says as Armenians honor genocide victims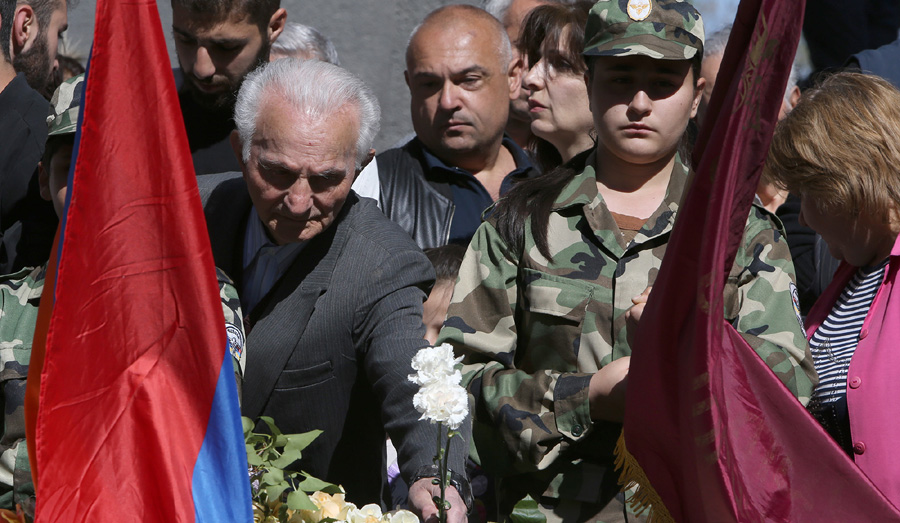 ARMENPRESS – Acting Prime Minister of Armenia Karen Karapetyan released a statement on April 24 – Armenian Genocide Commemoration Day.
"Dear countrymen,
Today is April 24, the commemoration day of the Armenian Genocide victims, when all Armenians, in Armenia, Artsakh and the Diaspora, bow before the memory of the innocent victims of the first genocide of the 20th century.
What happened in the Ottoman Empire was a severe tragedy not only for survivors of the genocide but also all sections of the Armenian people. Genocide changed the destiny of our people and forced us to witness numerous hardships and sufferings in the future.
However, we were stronger than our executioners and we found an inner strength to be reborn, create an independent state and to control our own fate independently.
Today, we are passing another difficult phase of our modern history. Yesterday I had urged all political powers to depoliticize this day. I am grateful that this urge was accepted, and today we are showing the world that despite existing difficulties and unresolved internal problems, we stand united and cohesive. This is our duty before the innocent martyrs.
We are reaffirming our determination on building a strong statehood, free and civilized society, and nothing can  deviate us from the path of building the country of our dreams", the Acting PM said.
Karen Karapetyan, who was serving as First Deputy PM until yesterday, is now the acting Prime Minister after the resignation of PM Serzh Sargsyan on April 23 – the 11th day of growing demonstrations.
Karapetyan asked all parties involved to put aside the disagreements and duly honor the Armenian Genocide victims on April 24.