Turkey police attempted to detain Armenian MP Garo Paylan during Istanbul rally (video)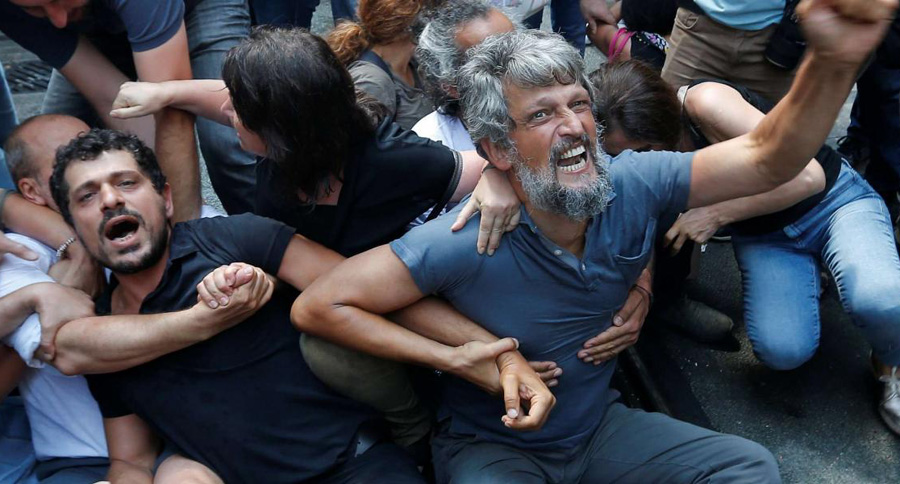 PanARMENIAN – Turkish police on August 25 broke up a regular demonstration and attempted to detain lawmaker of Armenian descent Garo Paylan, who had joined Turkish mothers remembering the disappearance of relatives in the 1980s and 1990s, Turkish media report.
The police detained over 20 people, including journalists, as participants marked the 700th such weekly protest.
Also among those who supported the demonstrators was Arat Dink, the son of the late editor of Turkish-Armenian weekly newspaper Agos, Hrant Dink.
The police, in particular, attacked the relatives of those missing, members of parliament and journalists with plastic bullets and pepper spray.
The mothers, known as the Saturday Mothers (Cumatesi Anneleri in Turkish), have met on Saturdays since 27 May 1995 in the heart of Istanbul, remembering relatives who disappeared allegedly at the hands of the state in one of modern Turkey's most turbulent periods.
Turkish media reports said that at least 23 people were detained, with protesters seen grabbed by the police and roughly taken away into waiting vans.
Among those detained was veteran Saturday Mothers protest leader Emine Ocak, who reports said is aged 82.