Serj Tankian and a CNN camera team visit Narekatsi Art Institute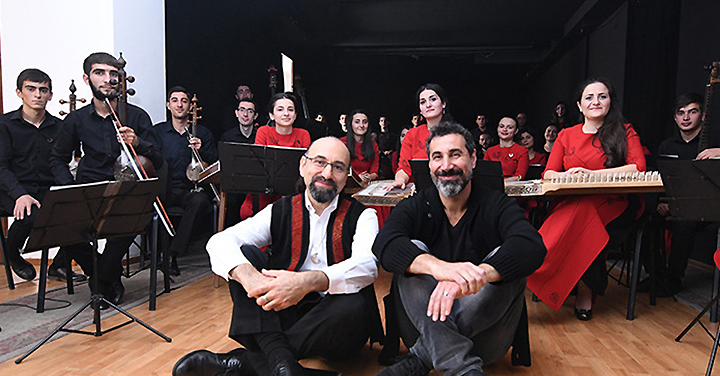 Narekatsi Art institute in Yerevan hosted the vocalist of the heavy metal band System of a Down (SOAD), singer-songwriter Serj Tankian. In 2016, the young musicians of Narekatsi 0rchestra presented to Tankian and the SOAD members an interpretation of "Aerials" performed on national instruments. Impressed by the work, Tankian who visited Armenia in March 2017 decided to attend the Art Institute, accepting founder Narek Harutyunyan's invitation.
On Sunday, Tankian accompanied by a CNN crew visited the headquarters of the institute in Yerevan where Narekatsi orchestra performed several Armenian folk songs.
"We are following your activity and are proud of you. Your performances are indeed good. Thank you!" Tankian told the orchestra members.
Thanks to Tankian, CNN will include the performances by the Narekatsi Orchestra in its documentary telling about the Armenian culture and music," Narek Harutyunyan said.