Russian Military expert proposes to form Iran-Russia-Armenia strategic triangle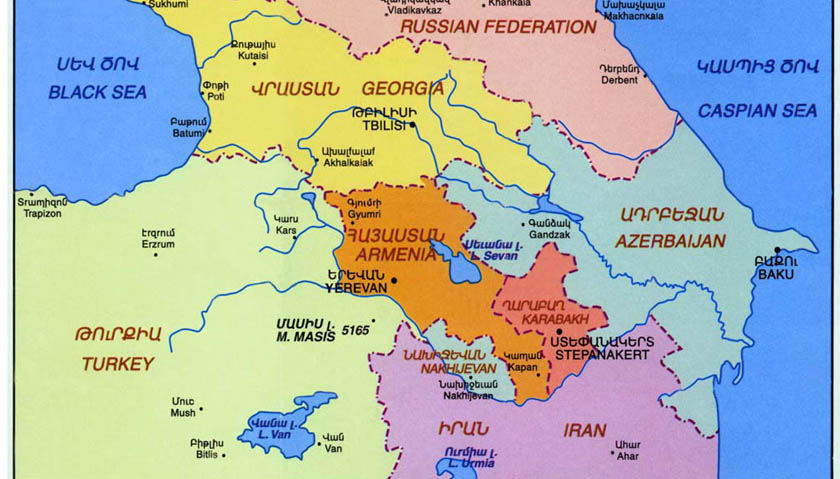 ARMENPRESS – Military expert Vladimir Evseev, deputy director of the CIS Countries Institute, positively assesses the May 19 presidential election results in the Islamic Republic of Iran. According to him, Hassan Rouhani's re-election as President of Iran is benefficial both for Armenia a
"It was under Hassan Rouhani's presidency that the Russian-Iranian strategic dialogue launched which is very important, in other words, currently we speak about strategic dialogue which leads to strategic partnership. I think that dialogue will strengthen more easily under Rouhani's presidency. In late March Rouhani visited Russia, and a number of joint decisions were made which will be easier to implement again during his tenure", Evseev told Armenpress
The expert said in line with strengthening of the Russian-Iranian relations, he expects also deterioration of Iran-US ties.
"Why, because Trump will probably support Israel and Saudi Arabia which has money. In fact, Saudi Arabia's range of interests, that weakened a little under Obama's presidency, will return to its place, and Saudi Arabia is Iran's regional rival. And if Iran's relations deteriorate, it will be more open for partnership with neighbors, and in this sense Armenia is that friendly state with which Iran can cooperate", Vladimir Evseev said.
He also proposed to take respective steps to form Armenia-Iran-Russia triangle.
"Moreover, this must be directed not only towards political cooperation, but also a military one, the grounds of which we already have. In this sense I would like to highlight the visit of Armenia's Defense Minister to Iran during which a number of issues, including defense issues were discussed", the military expert stated.
Rouhani won Iran's Presidential election with 57% of votes. Four candidates were running for the post. Over 70% of eligible voters participated in the election.