President of EU Council, Canadian FM discuss Nagorno-Karabakh conflict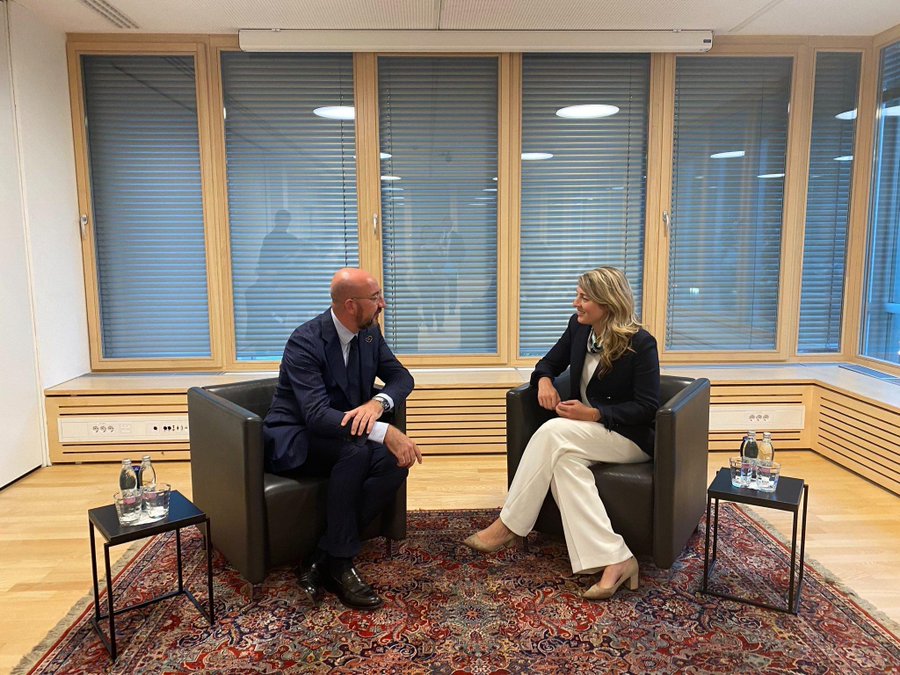 President of the EU Council Charles Michel and Canadian Foreign Minister Melanie Joly have discussed the conflict in Nagorno karabakh.
During a meeting on the sidelines of the Bled Strategic Forum in Bled, Slovenia, the interlocutors also discussed the vision for EU expansion in the Balkans and next steps to address the crisis in Haiti.
"These conversations are key to our work as partners," Minister Joly said in a post on X (formerly Twitter).
Last week the Canadian Foreign Minister was chided by Azerbaijan for Artsakh remarks.
During a speech to at the Armenian Community Centre of Montreal, Joly referred to the region as Artsakh.
In part of the speech posted on social media, Joly is seen saying that she plans to raise the Nagorno-Karabakh situation in upcoming summits held by the G20, G7 and United Nations.
"The region, and particularly Armenians, are facing a real threat in Artsakh," Joly said. "We need to bring this issue of Artsakh at every single diplomatic table we have access to."