Levon Aronian wins FIDE World Chess Cup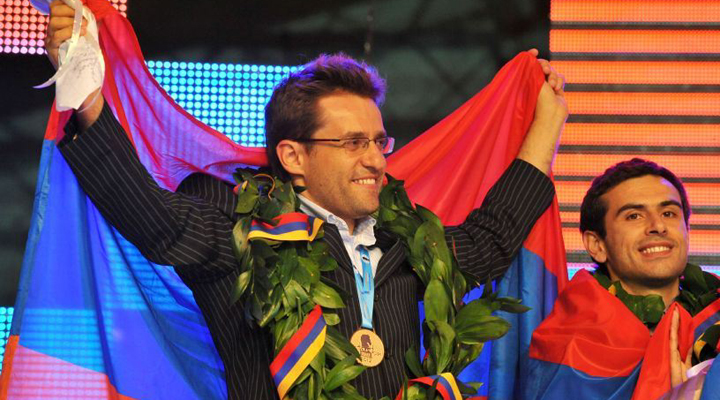 Armenian chess grandmaster Levon Aronian won the FIDE World Cup. Aronian was competing against chinese Ding Liren in the FIDE ( Fédération Internationale des Échecs – World Chess Federation) World Cup final, held in Tbilisi. With 4 points, Aronian became World Champion again after 12 years. The tie-break rounds were the decisive part in the final as both chess players had 2 points after 4 classic rounds.
Aronian won both rounds of the tie-break. Aronian is the first chess player in the world to win the World Cup for the second time.
Aronian has qualified for the 2018 March 10-28 Candidates tournament in Berlin.