Iran "insists" on territorial integrity amid Armenia-Azerbaijan "tensions"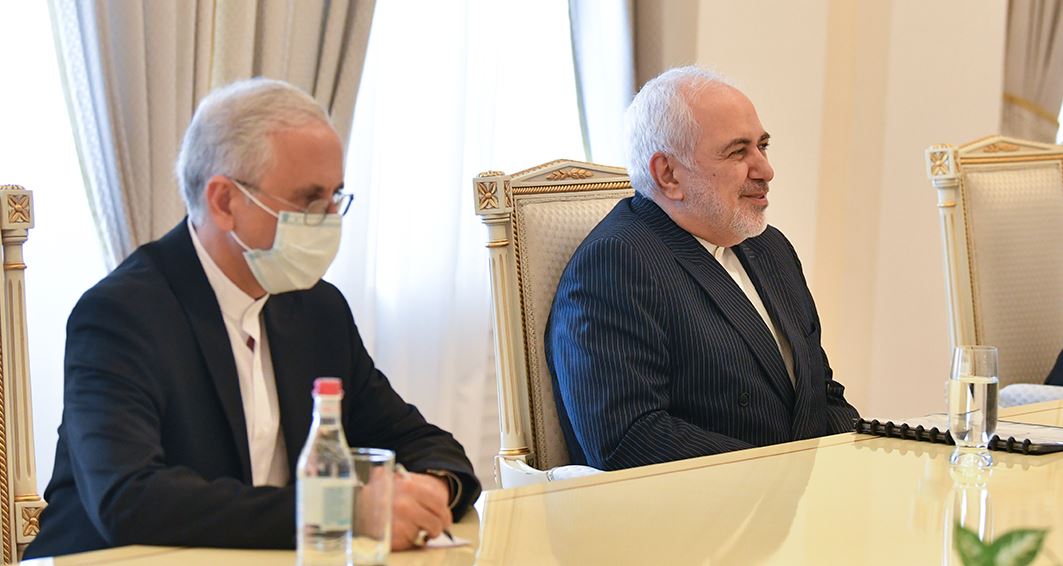 Iranian Foreign Minister Mohammad Javad Zarif has again "insisted" on respect for territorial integrity of countries, amid Azerbaijan's incursion into Armenia in several sections of the state border, Panarmenian reports.
"Intensive talks in Azerbaijan and Armenia on bilateral ties and recent tensions. Iran has always insisted on respect for territorial integrity of all," Zarif said in a tweet after making a trip to both Baku and Yerevan.
"We welcome readiness of leaders on both sides to reach dignified mutual arrangements. Huge possibilities for regional cooperation."
On the morning of May 12, the armed forces of Azerbaijan violated the border of Armenia in the southern province of Syunik, advancing 3.5 kilometers and surrounding Sev Lake, which is situated on the border between the two countries but is predominantly a part of Armenia. On May 13, the Azerbaijani military committed more border violations against Armenia, advancing near Vardenis (Gegharkunik province) and Sisian (Syunik province). One Armenian serviceman was killed in Azerbaijan's shooting on May 25, while six others were captured on May 27.