Dr. Armen Aprikian appointed President of the Canadian Urological Association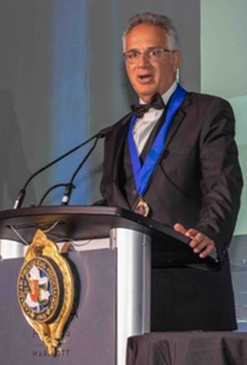 On June 26, in Charlottetown, PEI, The Canadian Urological Association (CUA) proudly appointed Dr. Armen Aprikian (McGill University Health Centre) as President for a one-year term from June 2022 to June 2023.
His dedication to the CUA spans several years. He has held many roles, on a volunteer basis, on the CUA Board of Executives, including leadership positions. He has represented the Quebec membership of urologists at the Board level and has chaired the CUA Annual Meeting Scientific Program Committee on two occasions in 2003 and 2011, both held in Montreal.
Dr. Aprikian has also contributed to the Canadian Urological Association Journal (CUAJ) in his role as Section Editor, in addition to serving as Interim Editor-In-Chief in 2008-2009.
From June 23-26, 2023, he will host the 78th Annual Meeting of the CUA, held at the Sheraton Centre in Montreal, reuniting close to 1,000 urologists nationally and internationally for a scientific conference established to promote the highest standard of urologic care for Canadians and to advance the science of urology.