Crete's Armenian church celebrating 350th anniversary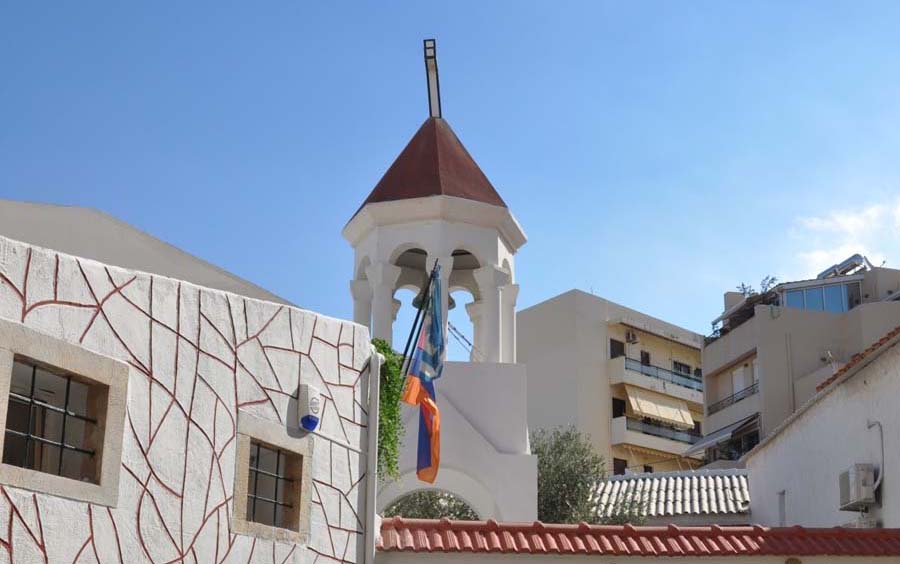 (Armradio) – Catholicos of All Armenians Karekin II attended events dedicated to the 350th anniversary of the foundation of the Armenian church in Crete.
The events are organized by the community of Heraklion, in collaboration with the Holy Archdiocese of Crete and the Region of Crete.
His Holiness Karekin II, Supreme Patriarch and Catholicos of All Armenians, served a Holy Liturgy at the  St. Hovhannes Garabed Armenian Church in Heraklion.
Attending the Holy Mass were Deputy Foreign Minister of Greece Markos Bolaris, Archbishop Irenaeus of Crete, representatives of the local authorities, the Armenian community, a number of pilgrims from Athens, Istanbul and Moscow.
On the occasion of the remarkable jubilee, the Catholicos thanked the local Armenians, as well as the authorities of Greece for the warm welcome, for the kindness for the Armenian people and the support to the organization of the event.
The Liturgy His Holinbess Karekin II blessed a cross-stone, the Catholicos' gift to the church.