Armenian president offers opposition leader to meet amid unrest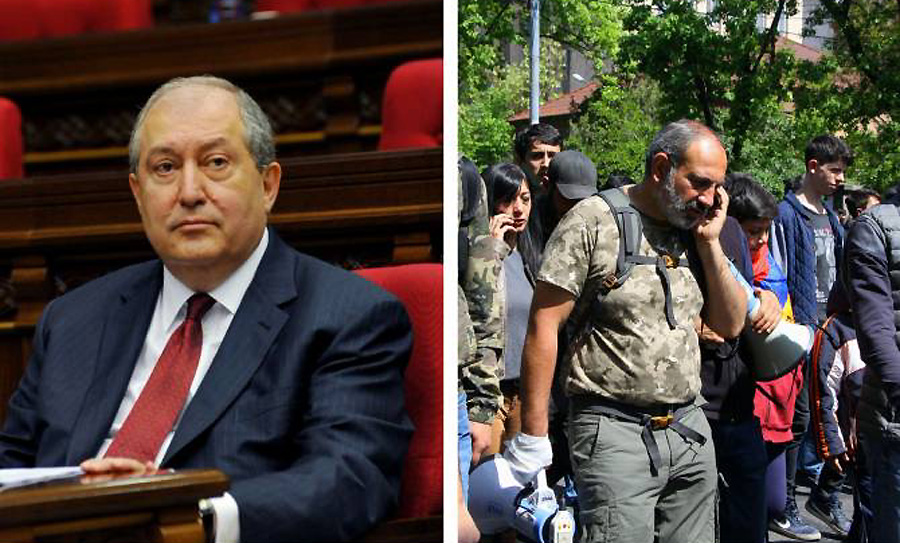 ARMENPRESS – President of Armenia Armen Sarkissian released a statement on the ongoing demonstrations in Yerevan.
"Dear countrymen,
I express my deepest concern over the situation in the country.
The intolerance hanging in the air has reached its peak. I am deeply concerned about the rejection of the dialogue offer, which can lead to a confrontation.
Thus, I address you all – stop for a moment and think soberly what consequences this resistance can lead to.
This isn't a political call; I address you as a parent, as a friend and as an Armenian man.
I urge you all to proceed with extreme restraint and responsibility before making any step, strictly adhere to the law, not to cross the circle of rights and duties of the Armenian citizen, not to cross the circle of your official jurisdictions.
Any political demand, as much as justified it may seem, becomes senseless if it endangers the health and life of citizens.
Unfortunately, we have this experience and we can't allow for it to repeat.
There won't be winners and losers, we all will suffer, the country will suffer.
The tension must be de-escalated. We can't allow for the gap dividing the sides not to be able to be bridged.
Thus, I am willing to meet with Member of Parliament Nikol Pashinyan with the purpose of mitigating the existing tension through dialogue between political forces", the President said in the statement.
As the ongoing demonstrations entered the 9th day, the opposition crowd resumed citywide demonstrations in Yerevan.
Scores of protesters have been detained.