Armenia Confirms Plans to Acquire Additional Su-30 Fighter Jets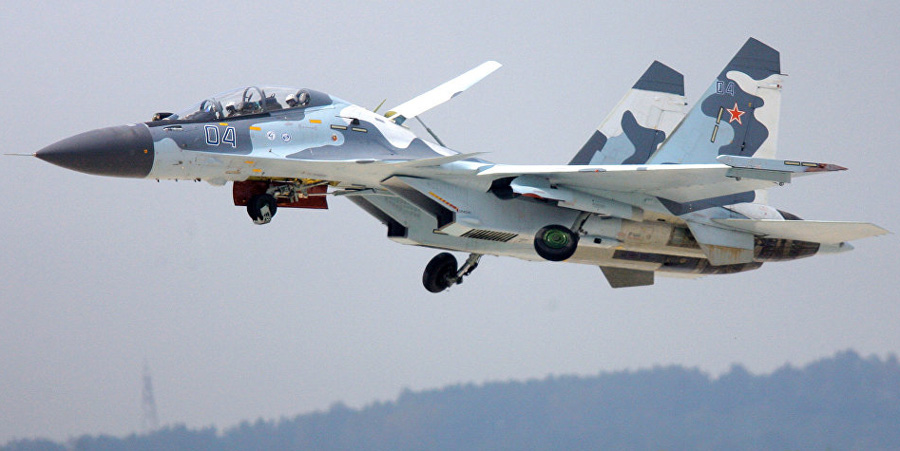 Armenian Defense Minister David Tonoyan has confirmed plans to acquire more Su-30SM multirole fighter aircraft from Russia.
Defense Minister stated during Wednesday's briefing that Armenia is considering the procurement of the more Su-30SMs in addition to four recently ordered aircraft.
"Yes, we do not plan to be limited only by four units of this type of military equipment," Tonoyan said in response to a question about whether Armenia plans to purchase additional Su-30SM aircraft.
The four Su-30SM aircraft will be the first new Russian-made combat air platforms acquired by Armenia in the last 20 years.
He added: "the already purchased fighters will be delivered to the country within the deadline stipulated in the agreement." "Today, Su-30SMs are the best modern multifunctional fighters, and this is why we wish to acquire them," the minister noted.
The multirole Su-30 is designed to win supremacy in the air and for strikes at ground and surface targets. The aircraft also acts as a command-and-control platform within a fleet of combat aircraft performing joint missions.
The fighter is adapted to the requirements of the Russian Air Force for radar, communication, and IFF systems, as well as weaponry, ejection seat, and a number of supporting systems.
Deliveries of Su-30SM aircraft to the Aerospace Forces of the Russian Federation are underway since 2012, to the Russian Navy – since 2014, to the Defence Ministry of the Republic of Kazakhstan – since 2015.