Arman Tatoyan: Azeri forces deliberately targeted civilian objects in Artsakh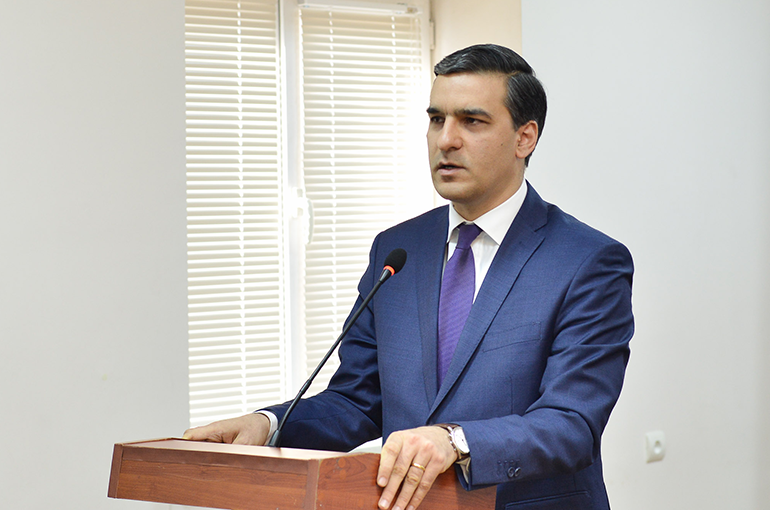 Azerbaijani troops deliberately targeted civilian settlements and infrastructure during their large-scale attack on Artsakh (Nagorno-Karabakh) on 19-20 September, claims Arman Tatoyan, Armenia's former ombudsman who currently runs the Tatoyan Foundation.
He stressed Azeri forces shelled Artsakh's capital, Stepanakert, and nearby settlements as well as the water pumping station in Stepanakert.
"They sought to cause chaos and damage as much as possible by separating people and cutting off communication between them," Tatoyan told a news conference in Yerevan on Friday.
"The claims that they did not target civilian objects are absolutely false," he stressed.
The ex-ombudsman accused the UN mission of failure to confirm the ethnic cleansing in Nagorno-Karabakh after visiting there on October 1.
The UN mission said it "saw no damage to civilian public infrastructure" in Stepanakert.
Tatoyan said all evidence of ethnic cleansing in Artsakh would soon be submitted to international organizations, foreign embassies in Yerevan and Armenia's competent authorities.