ANCC Western Region Representatives Attend Minister Adrian Dix's Event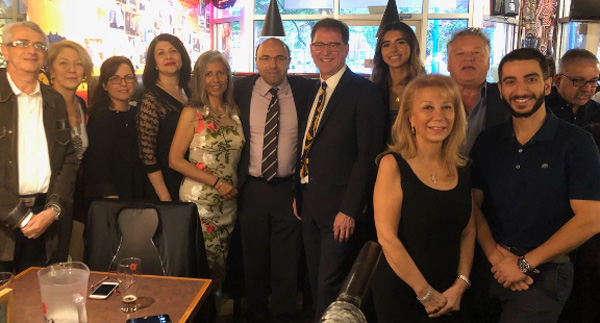 On Thursday September 13th, ANCC Western Region Representatives attended British Columbia Health Minister Hon. Adrian Dix's fundraising event in Vancouver.
In his address Minister Dix acknowledged the ANCC and the Armenian community's long term support of his political career.
He mentioned that one of his proudest achievements was back in 2006, when, as a rookie MLA, he got the provincial legislature to unanimously pass Motion M59 recognizing the Armenian Genocide.
The ANCC representatives spoke with the Minister and other current and former politicians including MP Don Davies, whom they thanked for his courageous statement in May in the House of Commons defending the rights of the Republic of Artsakh.