Armenian parliament to elect new Prime Minister on May 1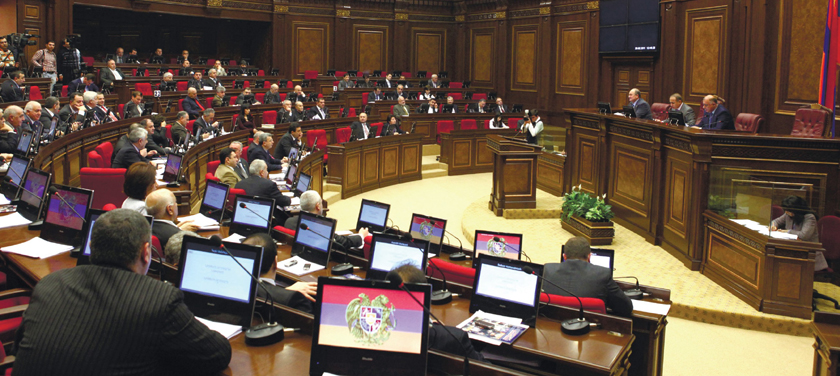 The Armenian parliament will elect a Prime Minister on May 1, Speaker Ara Babloyan said in a statement.
"In accordance to paragraph 3, article 140 of the constitutional law on the parliament's rules of procedure, I announce that the issue of election of a Prime Minister will be debated on May 1 at 12:00, in an extraordinary session of parliament convened by virtue of law," Speaker Babloyan said.
On April 23, at 16:00, Prime Minister Serzh Sargsyan resigned as widespread protests entered the 11th day.  On the same day, as required by law, the government resigned.
First Deputy PM Karen Karapetyan was named acting PM at an emergency Cabinet meeting.
According to the Constitution, parliamentary factions are entitled to nominate candidates for PM within 7 days after the resignation of the PM, after which the election is held through an open voting in the parliament.