Recognition of indigenous Armenian, Assyrian, and Greek Genocides gains momentum in Australia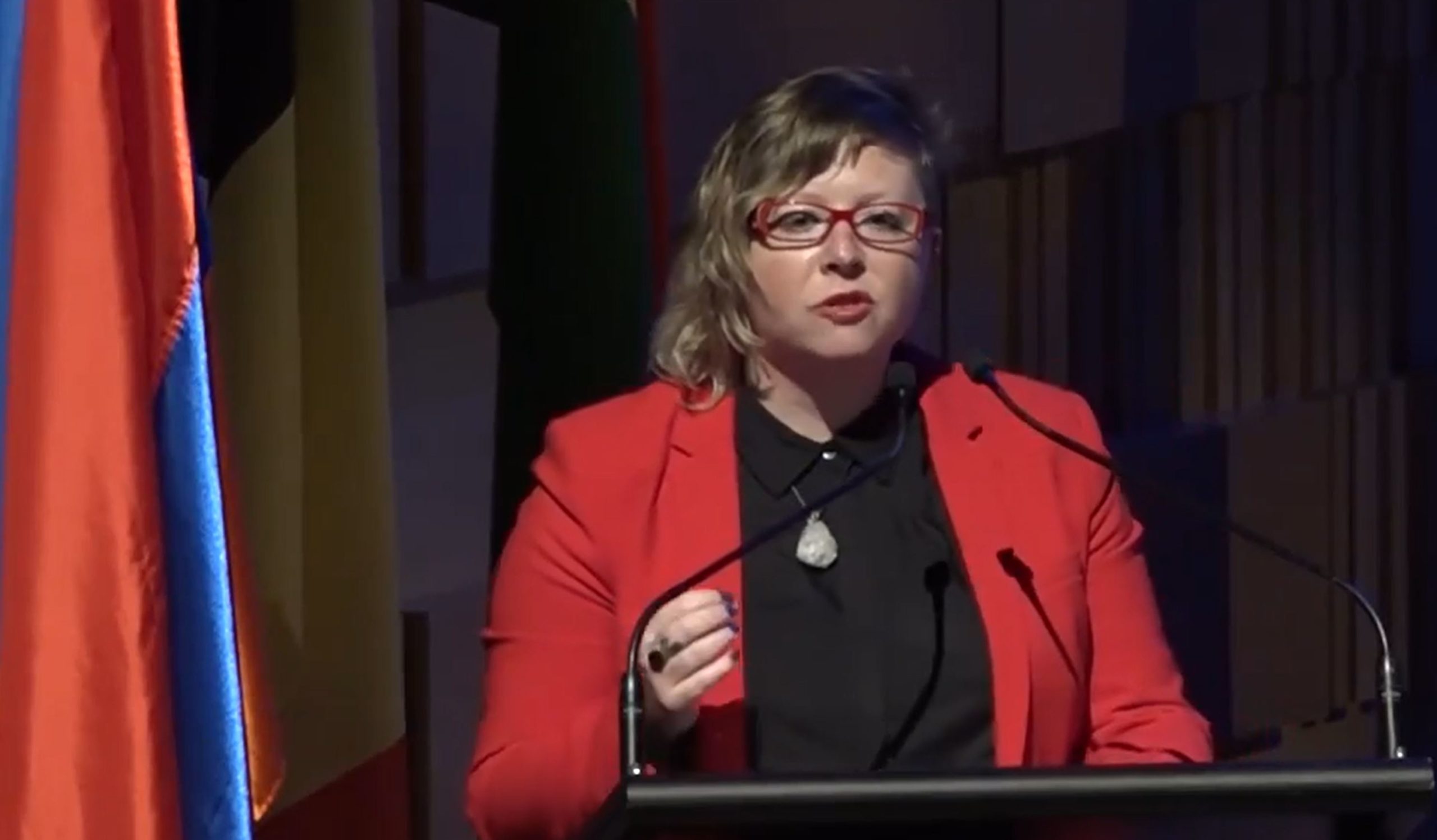 Joint Justice Advocacy Week sees leading genocide scholar Dr. Melanie O'Brien, rally support for Australian recognition of indigenous Armenian, Assyrian, and Greek Genocides
(Neos Kosmos) – Momentum is building for Australian parliamentary recognition of the indigenous Armenian, Assyrian, and Greek genocides ahead of the annual commemorations of the three catastrophes.
Associate Professor Dr Melanie O'Brien, president of International Association of Genocide Scholars (IAGS) participated in the Joint Justice Initiative (JJI) Advocacy Week held at the Commonwealth Parliament.
The commemorations of the three genocides serve as a reminder of the mass atrocities committed against indigenous Hellenic, Assyrian and Armenian communities by the Ottoman and Republican Turkish authorities in the early 20th Century.
Approximately 1.5 million Armenians, 300,000 Assyrians, and 350,000 to 500,000 Greeks (including Pontic Greeks) were killed during the genocides committed by the Ottoman Empire between 1914 and 1923.
Dr O'Brien, a global historical authority on genocide studies spoke to parliamentarians about the atrocities.
"We are delighted Dr O'Brien was our inaugural guest for the JJI Advocacy Week this year," said Michael Kolokossian, executive director of the Armenian National Committee of Australia (ANC-AU).
Dr O'Brien talked to parliamentarians about her book From Discrimination to Death: Genocide Process Through a Human Rights Lens.
Dr O'Brien has worked closely with Australian Armenian, Assyrian, and Greek organisations and was a keynote speaker at the 2018 National Commemoration of the Armenian Genocide, including the commemoration for the centenary of the holocaust of Smyrna in Sydney, in September 2022.
"Being part of this Joint Justice Initiative delegation is an important way that I can represent the International Association of Genocide Scholars."
"Our members conduct scholarly work with the goal of preventing and punishing genocide and aim for our work to influence policy and lawmakers," said Dr O'Brien.
"It is crucial that Australia recognise the genocide of the indigenous Armenian, Assyrian and Hellenic populations of the Ottoman Empire by the Ottoman and Republican governments."
"It is important to acknowledge the reality of the crimes committed against the victims, survivors and their descendants – some of whom are Australian citizens – and to contribute to the prevention of future genocides." O'Brien said.
Peter Stefanidis the president of the Federation of Pontian Associations of Australia said that a key factor in the success of JJI's Advocacy Week was the involvement of youth leaders.
"Combining our resources on the key issue of genocide recognition continues to expand as the Hellenic, Armenian and Assyrian communities of Australia together develop the leadership skills of the next generation."
The inaugural JJI Advocacy Week was held before Armenian Australians commemorate the 108th Anniversary of the Armenian Genocide and as Azerbaijan's blockade of the Republic of Artsakh nears 100 days.
Formed in March 2020, the JJI is a joint advocacy effort aimed at achieving parliamentary recognition of the genocides of the Armenians, Assyrians and Hellenes from Australian Commonwealth, state and territory parliaments.