We're Strengthening Armenia's Borders Together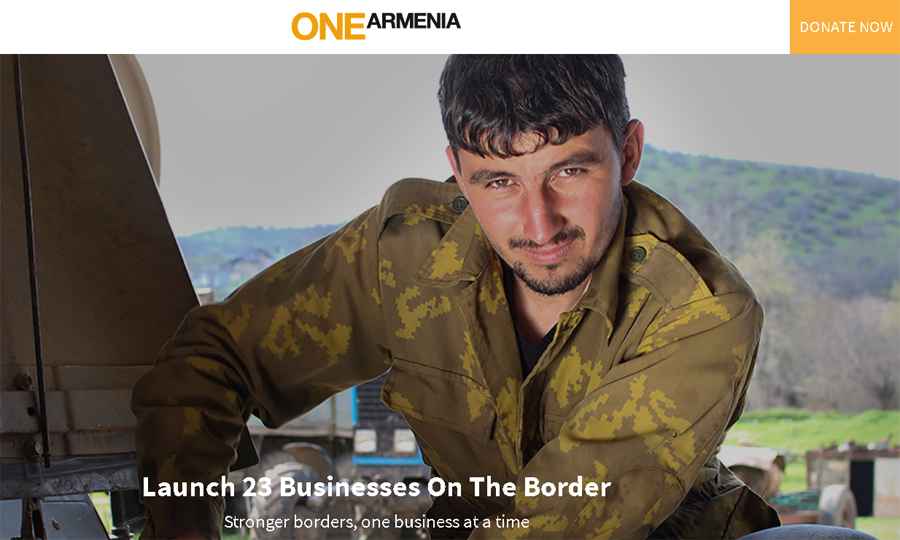 The conflict with Azerbaijan hasn't quite ended for border communities located in the Tavush province, despite the 1994 ceasefire. Sporadic sniper fire from across the border make agriculture, the main source of income for most families in the region, highly dangerous. About 33.8% of Tavush's residents live below the poverty line, or on less than $86.00 per month. As a result, many seek jobs elsewhere, and the subsequent depopulation of these border communities creates a security threat not just for the region, but for the entire country.
LeverEdge, a new program designed with Sahman NGO, will bring sustainable job creation to Tavush for the next three years by giving local entrepreneurs the tools they need to kickstart a new business, or expand an existing one. Here's how it works: Families apply to the LeverEdge Program with a business idea based on skills and resources they already have. Instead of cash, we give them the physical equipment and tools they need to get started, filling the gap that traditional financing has been unable to close. From there, businesses get to work, and we offer management consultancy as needed until each business achieves sustained profitability.
With your support, we will launch 23 businesses in the communities of Sevqar, Nerqin Tsaghkavan, and Kirants with Pool 1 of LeverEdge. The businesses are as diverse as the needs and abilities of the people of Tavush. As these businesses grow, we will carefully monitor and measure the impact LeverEdge is creating for each business owner's family, and for the region.
Supporting a budding entrepreneur allows them to see their ideas come to life, and gives them the opportunity to stay in their home, instead of seeking work elsewhere. The incomes created by these businesses will sustain not only their owners, but ultimately circulate within the region and catalyze job creation and development. You can make this happen. Donate to LeverEdge today, and strengthen Armenia's borders one business at a time!