U.S. should answer Turkish threats by recognising Armenian genocide: Congressman Ted Lieu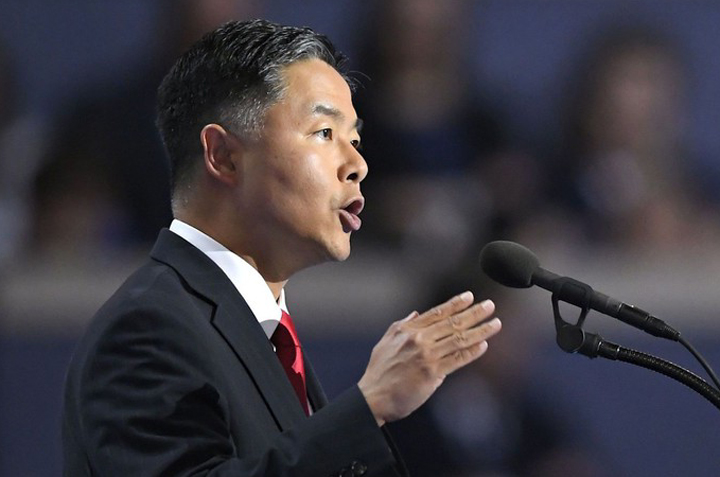 (Ahval) – A U.S. Congressman has called for a resolution to be passed recognising the Armenian genocide in reaction to what he says were Turkish threats to U.S. troops in Syria.
"Turkey essentially is telling the United States that we should end our support to Kurdish YPG fighters or risk being targeted by Turkey. In fact they had some pretty specific remarks, threats to U.S. troops and our policy there," Ted Lieu, a Democratic Party representative for California, said.
"We all understand that the Armenian Genocide happened, it is a historical fact, and the only reason that that resolution has not been passed is that we want to keep our relations with Turkey," he said.
"Is it now time to pass that resolution and tell Turkey that look, if you are going to take these actions against us, we are going to tell the truth and do some things you just might not like?"
The comments came during a Congress sub-committee hearing on the way forward for Syria in which Turkey was heavily criticised for its ongoing operation against the Kurdish-held Syrian enclave of Afrin.
Congressman David Cicilline described Operation Olive Branch as "the brutal attack that is underway against the Kurdish people of Afrin," saying that there had been "a devastating impact on civilians" as a result of the military campaign.
"We cannot stand by on the sidelines as these atrocities continue," Cicilline said, urging the United States to "convey to our NATO ally Turkey that they must abide by international norms and conventions, which require that they protect civilians and allow humanitarian and medical assistance."
Cicilline added that he had introduced pictures of children killed by Turkish airstrikes into the official record.