Synopsis Armenia IT company unveils technological university plan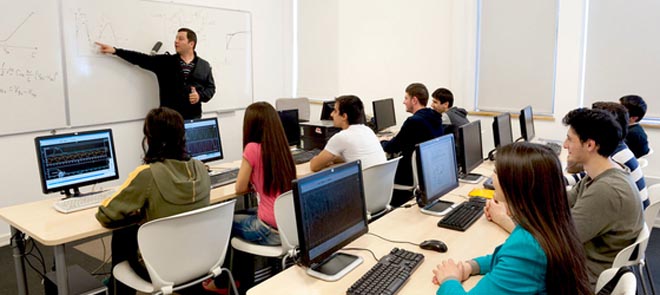 The director of Synopsis Armenia, a Yerevan based High-Tech and IT company, on Sunday announced а plan for launching a technological university to provide a quality education for future specialists.
Speaking to Tert.am, Hovik Musaelyan said they came up with the idea after seeing a serious demand for high-class programmers. "Today, we have universities which train specialists with a technical backgground, yet we find that we now need a university with a technological orientation. That requries a quality higher education which Armenia really lacks," he said, adding that the Union of Information and Telecommunication has undertaken the development of the core concept and submitted the key theses to the prime minister.
="We need an estimated 2,000-3,000 specialists in the information telecommunications sector. To be a good specialist one needs to [benefit from] a specific educational system contributing to such specialists' accomplishment. And to achieve that, we need a high-quality faculty and powerful technological equipment. Many universities, regrettably, are far from affording the financial means to resolve those problems. The global IT market raises the demand for quality specialists in private companies," he added.
Musaelyan said he regrets that Armenia's technological priorities and competitive advantages are not readily perceivable to most partners within the Eurasian Economic Union.
"The conferences and forums held over the past years were formal in character. If the EEU countries are aware of our competitive advantages in specific areas of telecommunication, their interest will be higher," he noted.
As for the Government and the Ministry of Transport, Communication and Information Technologies, Musaelyan said their major task was to create a technology-friendly atmosphere not to hamper companies' work. "I think that the Ministry of Transport, Communication and Information Technologies is highly positively disposed when it comes to not hampering [companies]. We know perfectly well what they can do to help us but their means are really tight. Even the budgetary allocations for the IT sector are really ridiculous," he said.