President of the Czech Republic Milos Zeman Commemorates Armenian Genocide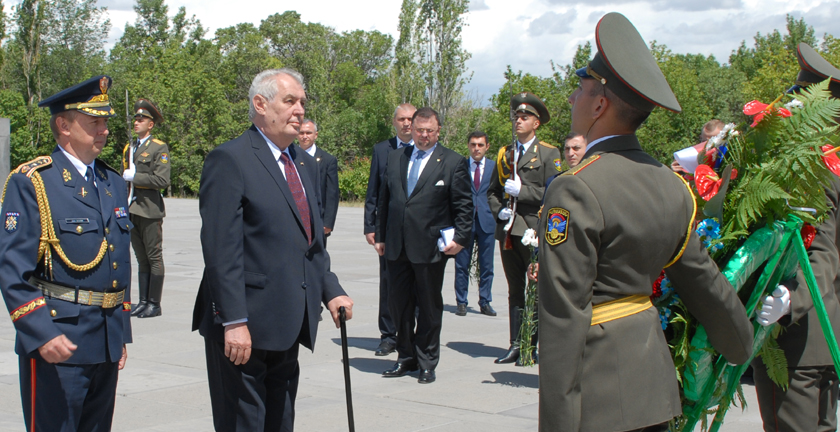 YEREVAN (Armenpress)—President of the Czech Republic Milos Zeman addressed a letter of condolences to the Czech-Armenians and the Armenian people on the occasion of the 102nd anniversary of the Armenian Genocide, reported orer.eu.
"I personally called these atrocities as genocide at a couple of occasions, including at the meeting with President Sarkisian during my official visit in Armenia in June last year. I believe that in general the events that took place in these troubled times were one of the worst atrocities the humanity witnessed in modern times," reads the letter.
He said although political figures must not comment on the history, one cannot forget the events that "not only took the lives of 1.5 million innocent people, but also present a tragic period of history both for the Armenian people and the entire civilized world."
Zeman extended condolences to the large Armenian community of the Czech Republic, as well as the entire Armenian people over the mass murders of Armenians in 1915.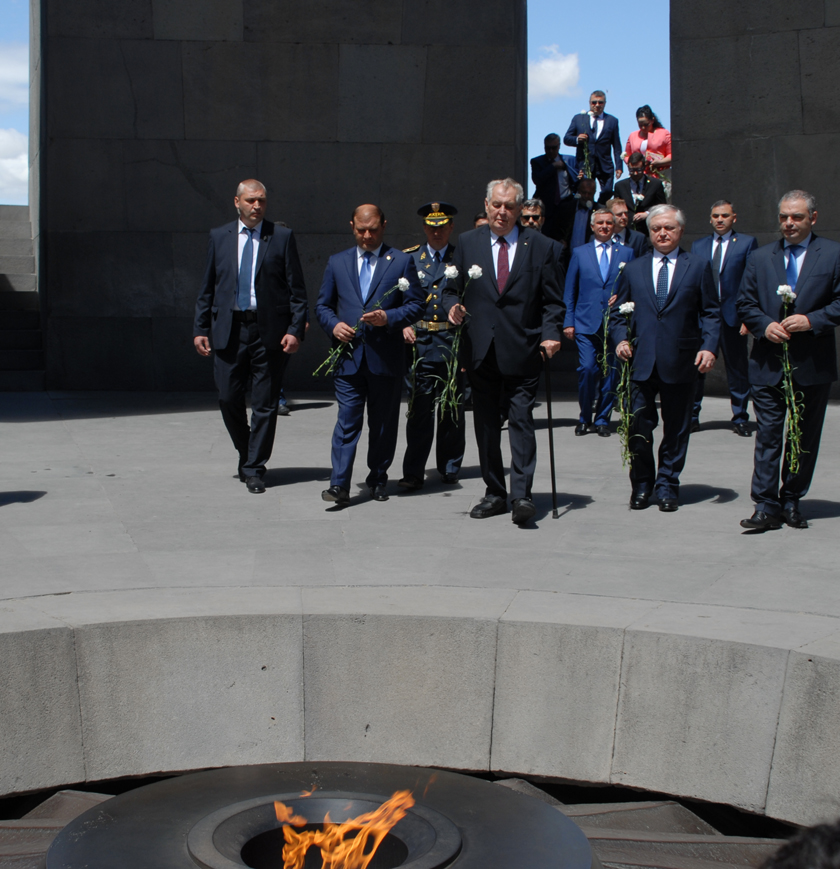 Armenia on Wednesday welcomed the adoption of a resolution by the Chamber of Deputies of the Czech Republic recognizing and condemning the Armenian Genocide and other crimes against humanity, according to a press statement by the Ministry of Foreign Affairs of Armenia.
"The resolution adopted by Czech lawmakers along with President Milos Zeman's statements condemning the Armenian Genocide, are a valuable contribution of the Czech Republic to the prevention of genocides and crimes against humanity," Armenian Foreign Minister Edward Nalbandian said in a statement.
The level of relations between Armenia and the Czech Republic is quite high, Tigran Seyranyan, Armenia's Ambassador Extraordinary and Plenipotentiary to the Czech Republic and Slovakia told Armenpress, discussing diplomatic relations between the states.
"Armenia and the Czech Republic have established diplomatic relations on January 5, 1993 immediately after the peaceful 'divorce' of the Czech Republic and Slovakia. The level of relations between our countries is quite high, the heads of our states are regularly holding a political dialogue, the inter-parliamentary, cultural, educational ties are very active, an economic activity is also realized in recent periods. Mutual visits of high-ranking officials of the two states have been held since 2010, including also the official visits of the Presidents. There had been numerous mutual visits at the Foreign Ministers level," the Ambassador said who has represented Armenia in Slovakia since 2003.
Seyranyan said the Armenian community of the Czech Republic is mainly post-Soviet, although there are reports on Armenians' presence in the country since late 17th century. In the 1920s, a large number of Armenian young students studied in the Czech Republic. The number of Armenians in the country is approximately 6,000-7,000, 2,000 of which are citizens of Armenia.
The Armenian Apostolic Church, Orer (Days) magazine, Armenian Saturday school, and a number of unions, as well as the recently established Youth Union are Armenian institutions officially registered in the Czech Republic, Seyranyan confinued. "There are also a number of famous Armenian businessmen, such as Gevorg Avetisyan, Aghasi Zavaryan, Karen Sargsyan, Armen Ananikyan, Ara Abajyan."
"We carry out works so that they will make investments in Armenia," the Ambassador said.
There are more than 20 painters, many doctors, athletes, students and etc. We also have public servants. The Embassy-Community active cooperation is one of our major achievements."