President Armen Sarkissian says government behind "tragedy" must go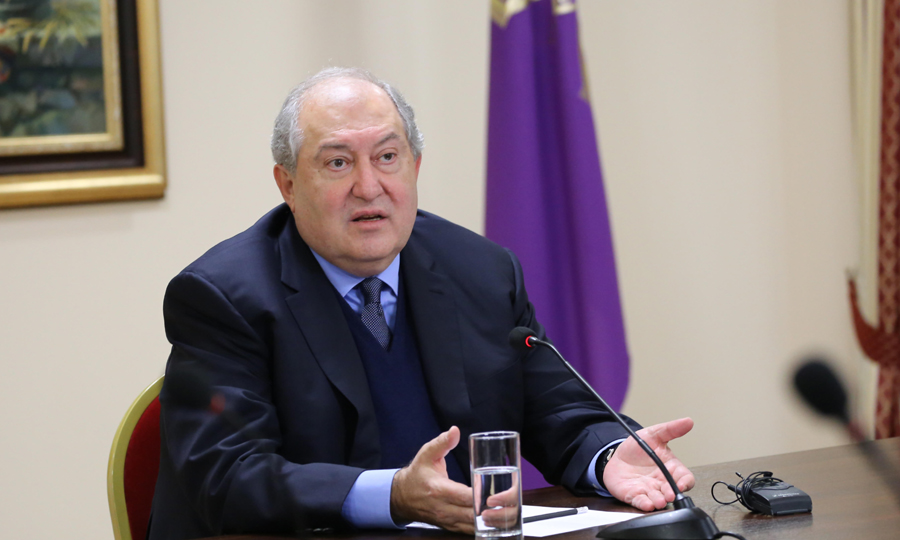 Panarmenian – President Armen Sarkissian has weighed in on the situation in Armenia in the aftermath of a devastating war unleashed by Azerbaijan against Nagorno-Karabakh, maintaining that the government whose activity has led to "such a great tragedy" must resign.
"There is one solution if such a great tragedy has taken place: the government behind it must go. If a politician is strong, they can return later," Sarkissian said at a meeting with the representatives of Russia's Armenian community in Moscow on Sunday, November 29.
"The previous elections were held two and a half years ago, when the country was a completely different place. But Armenia is now changed. There is a civilized way out of the crisis: early elections, preceded by the formation of a government of national accord," Sarkissian said.
The President believes acknowledging the crisis the country has plunged into is key. According to him, a new government, preferably a technocratic one, should be formed and headed by a person respected by all.
"[The new] government should work for six months or a year, until snap elections are held. During this period, a referendum must also be held. It is imperative to either change the Constitution or accommodate it to humans," he said.